Editorial
An Post Integrated Direct Marketing Awards 2012
Issue 23 | June 2012
The past five years have been challenging for Ireland, to say the least. In the face of a severe recession, Finance Directors took the lead and cut, slashed and saved in every area possible. However, there is a part of Ad-land that is bucking all the trends, and that is Direct Marketing. A Marketing spend starts to stabilise, Direct Marketing spend is increasing. Below-the line spend has grown by five per cent in the last 12 months and now accounts for 34 per cent of the total Irish marketing communications budget.
This increase is largely driven by digital and new media. Yet, at a time when non-advertising mail volumes face a steady decline, Direct Mail is, in fact, seeing double-digit growth in Ireland. One in five Irish marketers used Direct Mail in their most recent campaign, compared to one in twenty using TV or one in eight for radio.
Direct Marketing Agencies are growing too. Acorn Marketing, crowned Agency of the Year for the second year in a row, has tripled their staff in the past four year alone. We are seeing new Direct Marketing agencies are punching well above their weight, including Goosebump, DMCM, and Dragon.
Ireland has some of the most exciting digital and social marketing talent in the world. And with this pioneering spirit there is the recognition that integrating offline and online leads to a higher response. Irish marketers know that integration is powerful, and over half of Irish marketers believe that a combination of Online and Direct Mail makes for a more effective campaign; which is good as 49 per cent of Irish consumers will buy more online when they have a catalogue to hand!
At a time when business needs to focus, Direct Marketing offers an accountable, direct and effective means of communication. The way to a Finance Director's heart is, after all, R.O.I.
An Post is uniquely placed to be a part of the industry's recovery, and believes that marketing has a key role to play. Direct Mail is the most powerful, impactful and effective medium for Irish Businesses to not only maintain, but to grow. This is the reason so much importance is placed on the An Post Integrated Direct Marketing Awards, to promote excellence and results-driven campaigns that deliver for Irish businesses.
As one of the biggest marketing events of the year, the 2012 An Post Integrated Direct Marketing Awards were themed "Make Your Mark" in which the best of home-grown talent was recognised for the ideas that really made a difference to Irish business.
With five categories; sector, media, strategy and special awards, new categories were included to reflect new media used in Direct Marketing. There was also the chance to win a Direct Mail campaign to the value of €5,000 in the new 'Best Agency Self-Promotion' category.
The Judging Panel were put to the test with not only an increase in entries, but an increase in the number of agencies and new brands participating. This year the Panel saw compelling campaigns that genuinely made a mark. Not only did these campaigns show depth of creativity and strategic expertise but they also succeeded in generating sales at a time when it's tougher than ever.
2012 was about creative cut-through. From the levels of personalisation (Dialogue ran a campaign for Friends First which included a silver pen etched with the recipients signature), to the simple but imaginative use of paper (Brown Thomas sent a beautifully crafted invitation including a miniature clothes peg to launch their new children's' department), to capturing the senses (Javelin Direct created a campaign for Residence including mint tea and a silver strainer – always a refreshing experience), creative thinking was bold and brilliant.
There was a lot more testing in a lot more ways. One campaign used Direct Marketing to test a business case; others incorporated testing into every single part of their campaign strategy seeing a continued improvement on return. Coupled with this focus on testing, the level of tracking and analysis would make most Finance Directors more confident to loosen those ever-tightening budget purse strings.
One highlight of the Awards Gala Dinner is the Agency Video segment. Each year agencies shortlisted for Agency of the Year are invited to submit a video that expresses their creativity, all to be shown on the night. Videos that are cheeky, witty, happy, fishy, and Dixie can all be seen at anpost.ie/awards.
An Post is firmly committed to Direct Mail in Ireland and look forward to continued investment in this highly effective channel. We're excited about the future of Direct Mail, especially based on the work seen at the 2012 Awards.
Finally, a special thanks and recognition to everyone who has taken part in the 2012 An Post Integrated Direct Marketing Awards, including our judges, our sponsors (IMJ, Neopost, Newsletter.ie, RR Donnelley, Newstalk, GeoDirectory, and Data Ireland) and, of course, An Post's Mail Media Unit team.
Amie Peters
Submit Your Work
Send us your work for the next issue of Directory using our submissions form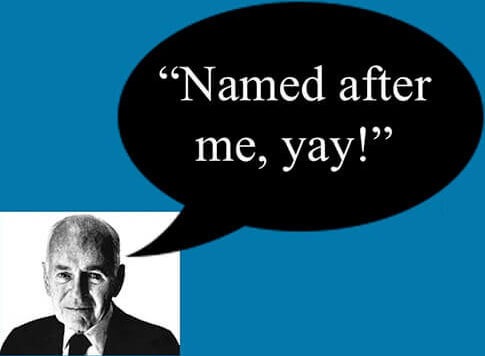 The Caples Awards 2021See the results →
SUBSCRIPTION DEALS
We have subscription packages for freelancers, for small teams and for large groups.