Editorial
Creativity's gone global
Issue 23 | June 2012
In this issue of Directory there is work from Australia, Belgium, Brazil, China, Croatia, France, Germany, New Zealand, Norway, Spain, Sweden, The Netherlands, the UK and the USA. We also feature the top winners from the AnPost Irish Direct Marketing Awards and The UK's Best Awards.
With such an international flavour, it seemed only appropriate to find a similarly cosmopolitan Guest Editor. And Doug Schiff is that man.
Doug is an American living in China with a Chinese wife he met in Japan.
Before becoming Executive Creative Director of OgilvyOne Beijing, Doug worked in Tokyo, Singapore, Chicago and San Francisco.
His team was named Greater China's Digital Agency of the Year in 2011 as well as Agency of the Year at Asia Pac's Media Awards 2010.
He has won awards at all the major shows including Cannes but is particularly proud of the Yellow Pencil he won, China's first award at D&AD.
At Directory, we are extremely proud to have persuaded someone with as little time as Doug to give up huge amounts of it to edit the magazine.
It has been an especially hard task with Issue 23 because we have had an exceptional number of submissions of exceptional quality.
We have added extra pages to the magazine (it's 112 pages this time) and hang the expense! It means there are 64 case studies to look at and learn from. But, as always, some very good work has been excluded.
To get into Directory is a significant distinction almost always followed by awards at national and international shows.
To fall short is no disgrace. Simply an encouragement to work harder.
Good luck!
Where does the world's best advertising come from? Manila, Tunis, Zagreb?
In the mid-80s, Fallon McElligott burst onto the scene to let the industry know in no uncertain terms that New York and London would no longer hold exclusive rights to being the only Meccas of advertising in the world, the position the cities had always enjoyed. From copywriter and founder Tom McElligot's, Lunch Hour Ltd., a kind of side business for smaller-budgeted clients, came a fresh, intelligent, more entertaining style that would lead advertising print in the US out of its doldrums, and eventually attract a wide variety of national clients to Fallon—in Minneapolis of all places.
All corners of the world
Close to 30 years later, we find brilliant work being done in literally all corners of the world; often in the most unlikely of locations.
At Cannes in 2008, while taking in the scene at the Gutter Bar, I nearly got my nose clipped by a Gold Lion-wielding bear of a man named Fisnik Ismaili. He had just won it for Ogilvy Karrota—which is in the ad capital of Kosovo! Citizens there had, just months earlier, declared independence as a nation. And to celebrate, their team created a 3-dimensional, 25 metre long, 3 metre high sculpture that read: Newborn. (Interestingly, they chose not to spell the message in their new nation's language, but in the language international media would more likely adore.) They then collected a tangle of 150,000 proud signatures, the country's first Prime Minister being first in line, and it became a moving work of art, which was covered by nearly every news outlet in the world.
Directory 23 is yet another confirmation that the flattening of the world through globalisation, the increased sharing of cultures, ideas and events, and the desire of ad creatures to roam the countryside, and more and more often settle very far from home, has made this all not only possible, but probable.
If you look within the pages of this hefty volume, you'll find great work from agencies in the expected locales: London, Sydney, Stockholm and Paris. But you'll also see a Dubai-based agency present an entire online Ikea store in a tiny little banner.
You'll see two bright ideas from an agency that's been doing great things for some time in a place that may surprise you: Manila. One execution uses trash to brilliantly bring light where electricity had never existed. In addition, you'll find a Zagreb based (no joke) agency that shows us a clever and perhaps never-before-seen QR Code usage, if that's possible.
Jealousy pangs
Moving north, you'll see the "People's Car Project" from Beijing, which has everyone pondering whether it's presenting anything real at all, beyond the fun and artful displays of 3D and CG storytelling. Well, actually we know it's only that. But it still triggers plenty of jealously pangs, especially for some of us here in the Middle Kingdom. I can only imagine how hard it must have been to sell and get the money to produce it all. But I also think the work says a good amount about how the industry is progressing in less mainstream ad markets. How concept and craft are beginning to be valued on the larger projects for the largest clients. China, having long suffered from market infancy syndrome, is beginning to show more proof of being able to produce campaigns that are far beyond just beautiful illustration.
As emerging markets carry a greater and greater financial responsibility for multi-national companies, they're placing more sophisticated clients within those markets, who are demanding better strategic thinking and world-class creative—obviously all good.
Fiercely determined creatives
But of course more important than clients in helping turn the creative corner in this newly flattened world, are the many fiercely determined individual creatives themselves. People like David Guerrero in the Philippines, Shahir Zag in Dubai and Carl LeBlond in Moscow—what a set of challenges he must face—who have entered these hostile territories, spent countless hours educating clients and have worn a ridiculous number of ill-fitting hats, before sticking another pin on the creative map, just as McElligot did many years ago.
Doug Schiff
Submit Your Work
Send us your work for the next issue of Directory using our submissions form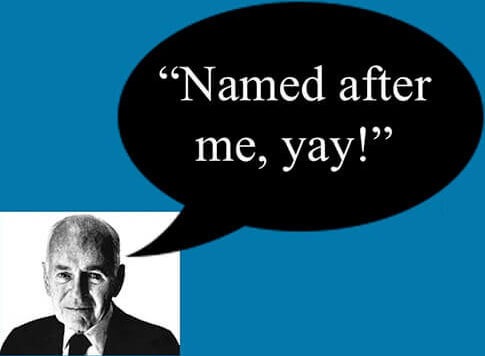 The Caples Awards 2021See the results →
SUBSCRIPTION DEALS
We have subscription packages for freelancers, for small teams and for large groups.