Outdoor & Events
Boards of Change
City of Chicago
Issue 57 | December 2020
Agency
FCB Chicago
Creative Team
EVP, Chief Creative Officer: Andres Ordonez EVP, WW Creative Partner: Fred Levron SVP, Executive Creative Director: Avi Pinchevsky VP, Creative Director: Tor Lemhag VP, Creative Director: Justin Enderstein Associate Creative Directors: Niels Sienart, Tim Schoenmaeckers Sr. Art Director: Mateus Cerquiera Sr. Copywriter: Wojtek Kowalik Art Director: Dwight Williams EVP, Head of Design: Kevin Grady Designer: Jack Fleming
Production Team
Production Companies Post-Production: Lord + Thomas Experiential: FCBX Music: JSM Absolute Production Services (Experiential Production 7/29/20) FLO Creative (Experiential Production 10/6/20) Music JSM CEO/CCO/Co-Composer: Joel Simon VP, Executive Producer: Jeff Fiorello Producers: Norm Felker, Andrew Manning, Sharon Cha Co-Composer FCB: Rebecca Riter EVP, Head of Production N.A. FCB: Kerry Hill VP, Director of Production, FCB: Joe Tipre SVP, Executive Producer, FCB: John Bleeden SVP, Managing Director, Print Production, FCB: Erika Pflederer Executive Producer, FCB: Stacy Miller Sr. Producer, FCB: Carolina Velez Associate Producer, FCB: Anita Koltun
Other Credits
President: Kelly Graves SVP, Management Director: C.J. Nielsen Account Director: Ally Khajenouri Account Supervisor: Emily Smith Director, Project Management: Kristin Oberg Sr. Project Manager: David Leverentz EVP, Engagement Planning Director: Jenn Chiang SVP, Planning Director: Marc Wilson Sr. Comms Planner: Chelsea Ferguson EVP, Head of Experiential, FCBX: Kim DeNapoli SVP, Managing Director, FCBX: Jeannine Aniol Account Director, FCBX: Tara Reardon Assistant Account Executive, FCBX: David Compher VP, Director of Business Affairs, FCB: Jeff Cowie VP, Creative Director, VFX, Lord + Thomas: Brian Steckel Executive Producer, Lord + Thomas: Celena Mossell VP, Director of Motion Design, Lord + Thomas: Roman Mendez VP, Director of Editing, Lord +Thomas: Steve Immer Executive Producer, Lord + Thomas: Dan Delaney VP, Director of Audio, Lord + Thomas: Jason Ryan Director of Photography & Editor, Lord + Thomas: Nate Brav-McCabe Photographer, Lord + Thomas: Stephen Piper Senior Motion Designer, Lord + Thomas: Anthony Palermo Motion Designer, Lord + Thomas: Michael McAfee Line Producer, Lord + Thomas: Noiemi Lobont Associate Producer, Lord + Thomas: Sarah Symmonds Assistant Editor, Lord + Thomas: Megan Connolly Audio Engineers, Lord + Thomas: Alec Chojnacki, Batsi Zesaguli Studio Technician, Lord + Thomas: Rickey Rogers Print Production Producer, Lord + Thomas: Jeremy Anderson Production Design Manager, Lord + Thomas: Charlotte Tredup Production Artist, Lord + Thomas: Jim Greiner
Date
October 2020
Background
In recent months, pain and righteous anger brought thousands into the streets in a mass call for change. Many buildings and storefronts boarded up their windows and doors, but it wasn't long before those wooden boards were transformed from symbols of pain to canvases of hope, filled with powerful messages of unity, equality and justice.
FCB Chicago teamed up with When We All Vote, City of Chicago and JCDecaux to turn those plywood boards into voting booths, to inspire everyone to take charge of change, through the power of their vote. The booths form part of the installation 'Boards of Change', which is showcased throughout Chicago neighborhoods that are currently lagging in voter registration. People can simply walk up to a booth, scan the QR code, and register to vote on the spot.
Results
Mayor Lightfoot today, joined by artists, arts organization leaders and local aldermen, unveiled a 50-foot-by-15-foot mural made up of multiple pieces of plywood art that had been used to secure local businesses during the recent civil unrest and protests, and that now will be used to urge all Chicagoans to participate in our shared democracy, which includes this year's Census. Some of the most visible and poignant symbols of the protests have been the messages of hope, frustration, resistance and calls for change that emerged on the blank plywood boards outside of businesses. The City partnered with local artists, arts organizations including Sounding Boards and Paint the City, and businesses to curate these pieces of art from various neighborhoods throughout Chicago.
Through this project, the art pieces will be preserved and repurposed to help promote civic engagement through strong visual reminders of the need for change. The contributing artists include: Don Gratzke, Nina Tiberi-Sawica, Chris Orta, Anthony Medrano, Damon Reed, Brianna Hines, Jasmina Cazacu, Jamiah Calvin, Terrance Byas, Joe Nelson, Joshua Valdovinos and Emilio Serrano.
This article usually is for Directory subscribers only
Please Subscribe to Directory or Sign In if you're already a subscriber to read all our other articles.
Login
Submit Your Work
Send us your work for the next issue of Directory using our submissions form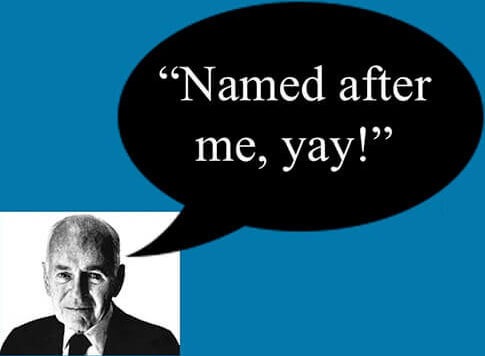 The Caples Awards 2021See the results →
SUBSCRIPTION DEALS
We have subscription packages for freelancers, for small teams and for large groups.