Editorial
French Polish
Cristal Awards 2016
Issue 42 | March 2017
Cristal Festival may position itself as an international awards show but it has a very French flavour to it. Held in Courchevel in the French Alps, Cristal takes place in mid-December more or less as the ski season starts.
The idea is you go to a couple of workshops and talks, then trade your sneakers for ski-boots to get out into the mountains for a couple of black runs. On the piste in the afternoon and in the evening on the...exactly.
It's advertising taken seriously. But not too seriously. A festival with a smile, it is run by Christian Cappé, a Frenchman with film-star looks and relaxed charm. And, like many of his countrymen, with a bent for philosophy.
The theme this year was for "a reinvention of the relationship consumers have with brands – to be a modern-day Erasmus or Montaigne. Rethink the era so that data can serve citizens and lead to progress. It is time to be digitally humanistic and avoid the pitfalls of technological determinism." Splendid.
While the winners do come from around the globe, there is a faintly French bias to the awards. Not because the juries are bent but because French agencies see Cristal Festival as 'their' show and tend to enter a lot of work.
On the following pages, Directory is proud to be able to share some of the Golds that were won this year by French agencies.
There is innovation (with the Ubisoft Nosulus Rift), media innovation (turning a video on demand service into a platform from which to sell holidays), newsjacking (Dictionnaires le Robert making hay with Twitter's announcement it was considering tweets up to 10,000 characters in length), and plenty of charity.
Also, a national monument given over to a brand for a period (HomeAway). Somebody in the agency must have known someone in the French government to have pulled that one off, building a holiday apartment in the Eiffel Tower. Amazing.
From the people who gave us liberty, equality and fraternity comes sparkling creativity.
PR: Best Use of Social media
Agency: Babel
Client: Dictionnaires le Robert
Product: Dictionary
Title: Twitter10K
Media: Twitter
Country: France
PR: Best Use of Influencers
Agency: Buzzman Paris
Client: Elle's Imagine'nt
Product: Domestic violence charity
Title: I don't support 'les Bleus'
Media: Online, outdoor, PR
Country: France
Corporate & PR: Social Responsibility
Agency: Havas Paris
Client: Fondation Chirac
Product: Against Fake Medicine
Title: Starfaker
Direct & Promo/Travel Tourism, Media/Best Ambient Idea, Outdoor/Best Installation
Agency: Saatchi & Saatchi Paris
Client: HomeAway
Product: Holiday rentals
Title: Eiffel Tower All Yours
Country: France
Outdoor
Agency: Fred & Farid, Paris
Client: Prodiss
Product: Entertainment
Title: Ma place est dans la salle
Media: Outdoor
Country: France
Digital: Best Use of Video
Agency: isobar Courbevoie
Client: Ministère de la Santé
Product: Autism
Title: Dis-Moi Elliot
Media: Online
Country: France
Promo & Direct: Best Use of Ambient
Agency: Publicis Conseil, Paris
Client: Samsonite
Product: Luggage
Title: Samsowrap
Country: France
Digital Media
Agency: Les Gaulois
Client: Transavia Airlines
Product: Tourism
Title: #HolidaysOnDemand
Media: Online
Country: France
PR: Best Use of Innovation
Agency: Buzzman
Client: Ubisoft
Product: South Park The Fractured But Whole
Title: Nosulus Rift
Country: Global
NEW SUBSCRIPTION PACKAGE
Get the magazine + five passwords to the archive and now + the mag in PDF form to share.
One sub, many beneficiaries!
Submit Your Work
Send us your work for the next issue of Directory using our submissions form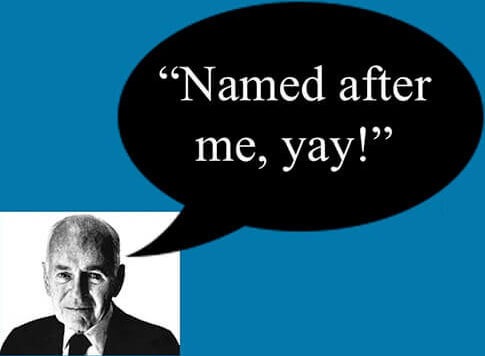 The Caples Awards 2021See the results →