Editorial
Graham Fink
in 5 ads
Issue 38 | March 2016
How to describe Fink?
Art director and Chief Creative Officer, of course. But beyond that, teacher, film-maker, music producer, artist, showman.
Yes, definitely a showman.
If you win a British TV Award, they give you an arrow. One year, Fink turned up at the Grosvenor House Hotel for the awards night dressed as Robin Hood, with an empty quiver on his back. He expected to fill it with arrows.
Eccentric too.
Asked to mentor a young account exec., he arranged a meeting down by the river one night.
He held out his hand to the youngster in the dark and didn't let go until the python that was attached to his arm had made its way onto the other man's arm.
Then he left him to it.
It has become something of a cliché that there are no 'characters' in advertising any longer. Oh really?
Right from the beginning, Fink has avoided being pigeon-holed.
"When I went to art school, at the end of the first year you have to specialise. Painter or sculptor or film-maker. In the end-of-year show I had some photography and some film, there were some paintings. I'd done some print-making, I'd made some pots. I had some batiq. And my tutor said, 'There is a guy who doesn't know what he wants to do'. I said, 'No, I do know what I want to do, I want to do it all.'
Fink opted for Graphic Design at Reading, where he met the inspirational John Gillard.
"He told me about advertising and how there was design, photography, illustration, animation, film-making, the whole lot. As an art director you got to play with it all."
Getting started in advertising has never been easy. Fink and his copywriting partner Jeremy Clarke eventually managed to get an interview at CDP only to be told, "You're too young."
The next day they returned, disguised as old tramps.
They were hired.
Land Rover - 19°
CDP at that time was the most illustrious agency in the UK, winning more awards for more distinctive work than any other agency.
"We worked with the best directors, the best photographers to do the best possible work.
So one December, London had a thick covering of snow, which was very unusual. The whole country had come to a standstill.
I called Jeremy and said, 'We've got to do an ad' for (our client) Land Rover. So we got together and had an idea. I got hold of Graham Ford to take the shot and we took a Range Rover out of town and drove it up a snow-covered hill.
The only problem was, we couldn't present it to the client. I can't remember the reasons. The trains were cancelled, the roads were all unpassable and for some reason we couldn't reach him by phone. Probably they couldn't get into their offices. Remember, we didn't have faxes, mobiles, or the internet then.
So it wasn't till the next day we managed to get to the Land Rover office with the account man. We showed the client the layout. He loved it. But he told us that getting the ad in the papers the following day would be too late. The thaw had already set in.
Which was when we opened up the Guardian and showed him the full page ad.
The client said, "That's brilliant. But don't ever, ever do that again."
Is this story relevant to today? Well, yes, I think it offers two different morals. The first is that topicality has always meant a brand can make itself relevant by adding its voice to the conversation of the moment. In being current.
Today, with Twitter, Instagram, Facebook et al, brands don't have to trail events, they can be participants in them. We all know about Oreo at the Superbowl, tweeting 'You can still dunk in the dark' but that is the exception that proves the rule.
The second moral of the story is in the chutzpah of the agency to put together and run a full-page ad without client approval. This is a story about an agency's total commitment to the creative product.
British Airways – Face
After five years at CDP, Fink moved to Saatchi & Saatchi and fell under the spell of Paul Arden, as uncompromising a creative director as there has ever been.
"We were all working on British Airways. Jeremy and I had had a whole lot of stuff blown out and we'd come back to our office.
I remember it so clearly. The idea just came. I was staring at the floor. I can't remember if there were shapes in the carpet or what, but suddenly I saw it, thousands of people coming together.
Originally we had a lobster coming out of the sea, the food you could get on B.A. but we decided we needed to keep it simple.
You have to remember, there was no CGI then. We had to get it all in camera. There are over six thousand people in that ad.
We shot it with Hugh Hudson over nine days and at the time it was the most expensive commercial ever made. Well over a million pounds. But, you know, it ran in over 20 countries and it got millions back in terms of the PR it generated."
Fink's advice to young creatives today is this. If you're going to go big, go really, really big. Scale gives you talkability and here we are, twenty-five years later "and people are still talking about that ad."
Dixons – the last place you want to go
After Saatchi's, Fink spent ten years directing films, videos and commercials. Despite winning even more gongs, including nominations for a Brit Award and a BAFTA, he was coaxed back into agency life as executive creative director of M&C Saatchi.
"Every Monday we'd have a traffic meeting and I'd get to see all the new briefs. There was this one brief for Dixons. They wanted a radio campaign but I thought there was more to it than that.
The proposition was 'Visit us last'. What a brilliant insight into how people actually behave. I went and found Simon Dicketts and within an hour we had the campaign.
What made it work is that we weren't aggressive towards Selfridges and Harrods. We were very respectful before the last cheeky line."
When you have a real insight into how people actually think and do things, then you have a great campaign on your hands. Not only was this work dramatically effective, it was "the most awarded print campaign in the world that year."
"Also," Fink adds, "it did something I'd not seen before. It got people taking photographs of the ads and sharing them online. Because the idea was based on a human truth, it went social."
The point here is that if creativity helps shift an idea beyond talkability into shareability, then advertising is no longer B to C, it's C to C. And you are helping your clients' bucks get a lot more bang.
Coca-Cola – Hands
In 2011, Fink took up the mantle of Chief Creative Officer for Ogilvy China.
"When I first got to China, it was a huge culture shock. For instance, when I talked to some of my Chinese creatives the way I would in London, if I told them to buck their ideas up, they would resign.
It happened twice. So I needed to change my style of leadership. Now Neil French, former Chief Creative Officer of WPP and legend in Asia-Pacific, had told me that I had to make my mark. I had to do one thing that really made an impact.
So, I was learning about the culture, I was trying to learn the language and at the back of my head was this constant thought about 'the one thing'.
Then Steve Jobs died and I saw on the front page of the newspaper this amazing logo. It was Apple's apple but with the silhouette of Jobs within it. The credit just said 'Designed by a Hong Kong student'.
It took me 200 phone-calls to track him down. His name was Jonathan Mak and I flew to Hong Kong to see him. He was in his second year at art school there. I'd just got this great brief from Coca-Cola so I said to him, 'Sharing a Coke'...do whatever you want with that.
Two weeks later, he sent me a sketch. I took it to the client that afternoon and the rest, as they say, is history.
Jonathan was the youngest person ever to win a Grand Prix at Cannes. Nineteen.
I've offered him a job several times but he says he wants to do other things. We keep in touch."
If "19° and Still Climbing" and "Faces" show how Fink prospered as a young art director thanks to the unflinching commitment of his bosses to great work, "Hands" reveals Fink the creative director.
The 200 phone calls. The flight to Hong Kong. To meet a kid. The fact he flew the young man to Cannes to pick up the Grand Prix.
In return, of course, Mak did give Fink his "the one thing".
Drawing with my eyes
In March 2015, Fink had a one-man show at the Riflemaker Gallery in London. 'Drawing with my eyes'.
Adman and artist.
The project turned drawing into performance art by adapting eye-tracking software from the research industry.
This is a story about how genuinely creative people have embraced new technology.
"I'd known about eye-tracking technology because Milward Brown used it in advertising research. They studied where people looked at things to evaluate how an ad was working.
They told me about a company in Sweden called Tobii, who had designed the software so I went to see them.
It turns out Stephen Hawking uses it. There are two infrared beams which are sited at the bottom of your laptop. These shine into your eyes and detect every tiny flicker.
They gave me a coder to work with and we sat and designed the programme that would let me draw a portrait just from the movement of my eyes as I looked at a face.
We had to work out the thickness of the line and then I had to get to grips with the fact your eye doesn't actually do what you think it's doing. Had to learn to control the micro-movements.
I'm not an expert in digital but what I do think is that it's opening up fantastic opportunities for creative people. But don't use tech the way they say you should. Hack it.
Picasso looked at a bicycle and what he saw was a bull. He ripped off the saddle, he turned the handlebars into horns. That's how to look at technology.
What next?
Fink in five, then: dreamer, art director, creative director, mentor, performance artist.
What next for the man who has won every award advertising has invented?
A bigger role somewhere?
Or maybe a new career in art?
He's not entirely sure.
"Paul Arden once said to me, don't put the brief on the page, put yourself on the page. I think you have to put yourself into everything you do.
There's a film called "Into The Heart of Darkness" all about the making of the movie, "Apocalypse Now". Everything went wrong for Francis Ford Coppola. Brando turned up overweight and couldn't remember his lines, Martin Sheen had a heart attack, the rains washed away his set. But what Coppola says is, I lost a few opportunities but I caught a few too.
That's what it's about, catching the opportunities."
The show goes on.
Submit Your Work
Send us your work for the next issue of Directory using our submissions form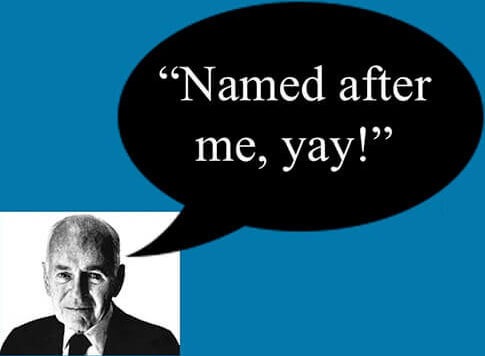 The Caples Awards 2021See the results →
SUBSCRIPTION DEALS
We have subscription packages for freelancers, for small teams and for large groups.