Editorial
Nick Worthington in 5
'In 5' is an occasional series in which Directory interviews top creatives and asks them to define their careers to date through five examples of their work.
Issue 46 | March 2018
There are two points to note about Nick in this interview. The first is he's the only creative star in this series yet to choose a couple of ads that aren't his own. That tells you something.
The second thing is he uses the word 'learn' a lot. Not just in the past tense but in the present tense. And that tells you something too. This is someone who considers himself a lucky guy. But who also knows, as Jack Nicklaus once observed, that the harder you work the luckier you get. So, where did it all begin?
In the small market town of Abingdon. Like so many creative people, Nick was no great shakes at school.
He suffered from dyslexia. "My mum told my English teacher to read my essays out loud and it would all make sense. I wrote phonetically, I wrote how it sounded."
The English teacher didn't take the advice and it seems to nark Nick still that he failed 'O' level English.
First ad
But then the day came when he saw a poster in Abingdon. What it told him was there was another way of communicating with people and it didn't need syntax and grammar. It seems the poster liberated him from the sense of failure his school had given him. The poster?
Lipsmackinthirstquenchinacetastinmotivatingoodbuzzincoo-ltalkinhighwalkinfastlivinevergivincoolfizzin... Pepsi,
"It broke all the rules and I looked at it and I thought, yes, that's what I mean. I can do that."
Not that he did do that immediately.
He went to art college, St. Martin's.
Teamed up with John Gorse.
And then the first happy accident.
Ah, so many careers in advertising have depended on one of these.
One of the tutors, the novelist, cartoonist and occasional copywriter Lyndon Mallett, sorted Nick and John out with a placement at an agency called TBWA.
The creative directors were Neil Patterson and Malcolm Gaskin, aka Gass.
Second happy accident.
After graduation, wandering around Soho, John bumped into Gass.
Who introduced him and Nick to Symington and Partners, where they worked for eighteen months.
Second ad
Surprising selection.
Dr. White's Tampons and Towels.
"I couldn't understand why our ideas were shit but other people's seemed brilliant. That was the next big thing I learned, that you have to be in an environment that is conducive to helping you make the ideas better.
We'd been working on Lil-lets, a competitor to Dr. White's. We were doing stuff that was awful. A girl with a ball and chain, I seem to recall.
Then I saw this ad. It was so smart, so intelligent. It started a conversation.
I tracked it down to an agency called BBH, which had been started up by the people who had run TBWA. We had just missed them."
Happy accident number three.
"We got fired."
For the next six months, Gorse and Worthington worked on getting into BBH.
"I learned such an important lesson at this time thanks to Mark Denton and Chris Palmer.
They were already at BBH.
They looked at our book and told us we needed to weed out the ordinary work and leave in only the great stuff.
Yeah, but which is the great stuff?
They said they'd go through it and give each campaign a mark.
And that's what they did, but the work either got a ten or it got nought.
That was a moment of clarity.
In this business you don't want to be anywhere in the middle. You don't want to be seven or even eight."
It took six months but, eventually, John Hegarty took them on.
"Most important day in my career."
For the next few years, Gorse and Worthington learned their craft.
"John was so sharp on ideas, tough on teams. But if he saw something he liked, he was so decisive. And he attracted incredible people to collaborate with us, the film-makers, the musicians, the photographers, they were all of a different league.
The craft skills at BBH were of a different order."
The awards began to arrive.
The team's first D&AD Silver, though, was for radio.
Cadbury's Boost.
With Vic Reeves and Bob Mortimer.
"Cadbury's Boost is slightly rippled with a flat underside and it could help you see off attacks of aphids or troublesome moles..."
"Because there's no pack-shot in radio, you don't need the molten chocolate pouring bit, no-one was interested. We learned how to do great work by stealth.
And we sold shedloads of chocolate."
That reference to selling is interesting.
Worthington knows that creativity in a vacuum is pointless.
Creativity is about adding commercial value to a project.
As a creative director, as we shall see later, he spends much of his time with clients.
They spend money to make money. And his job is to make less do more.
You do that with work that people notice. And like.
Sometimes, even juries.
He pays tribute to the planners at BBH.
The people who unearthed the insights that allowed the creative people to go against the conventional wisdoms. To zag, not zig.
"Catfood, the mandatory was to show a cat but we did a campaign with not a cat in sight. Just dogs wishing they were cats so they could get fed Choosy."
Third ad.
Levi's "Creek".
Or maybe "Drugstore".
At this moment, Directory started squeaking.
"Creek" is great, yeah yeah, but in our humble opinion "Drugstore" is one of the ten best TV ads of all time.
"The music on "Creek" was fun. We wanted something old but new, so we ended up writing the track ourselves. John Gorse was into music and we invented a band called Stiltskin, who went onto Top of the Pops. It was ridiculous. We got to Number One."
Yes, yes, but what about "Drugstore"?
"We did it with Michel Gondry. The script had been offered to the Cohen Brothers but they pulled out at the last minute.
Michel, at that time, was pretty new. I think this might have been his first commercial.
The collaboration with him was great fun. And the stuff he did in camera was amazing."
So, this is the attention to detail Worthington has been talking about.
The inspiration was Winston Link's black and white photography, capturing the last days of steam trains in America.
To get the authentic feel of a time now gone, they had to find old black and white stock.
But there wasn't any left except unused remnants on old reels.
So that's what they used. Lots of little bits of stock, taped together.
Also, to get the flicker look of those pre-war classic movies, Gondry built a machine that replicated the hand-cranked mechanics of the early cameras.
Add the flicker in post-production and it wouldn't be the same.
Having the idea is one thing but the execution has to be extraordinary. Every detail has to be considered.
If Gorse and Worthington were concerned about the little things, when they moved to Abbott Mead Vickers they got to know Tom Carty and Walter Campbell.
"What I learned from them was about extreme passion, extreme attention to detail. Their attitude to their work was totally uncompromising."
After ten years at BBH, almost to the day, they had felt it was time to move on.
To ad number 4
"Two Things At Once".
"It was at AMV BBDO I learned that you don't take no for an answer. And I also learned that while it's good to do things big, it's good also to do them small. I'd say 50% of the best work I've ever done has the whiff of the oily rag about it, when there wasn't a brief and there wasn't any money but we just made it happen."
Yes, you can see that distaste for the middle-ground again.
At AMV BBDO, Worthington pitched for and won Wrangler jeans but prefers to talk about the unglamorous stuff, like Dulux. And the Department for Transport's Road Safety campaign.
He did this with Paul Brazier, currently Creative Chairman of AMV BBDO.
"The ad started off in print but then we did it on radio with Juliet Stephenson. When she came into the recording studio, we asked if she'd mind if we filmed her mouth as she spoke the lines. She did it there and then and we gave her a bunch of flowers."
Laughter.
"In return, we had a film that ran on TV and cinema and was ran around the world. We got a letter from the Department of Transport quantifying the number of lives they estimated we'd saved. That broadens your mind to what it is we actually do."
The people who've been important in Worthington's career.
Malcolm Gaskin.
John Hegarty.
David Abbott.
And Dave Droga.
"A brilliant person to collaborate with. A brilliant person."
Droga had been appointed worldwide CCO for Publicis, based in New York. Over lunch, he asked Worthington to join him. The answer was no.
"He asked me if there was anywhere I would go and I said New Zealand. I didn't think Publicis had an office there. It turns out they did."
Ad number five
The fifth piece of work Worthington chooses is Colenso BBDO's recent output for DB Breweries.
But first, another learning.
"At Publicis Mojo, I was out drinking with the Speight's client." Speight's is a brewery in Dunedin.
"While we were drinking, we had this idea. I rang him up the next day and said, that idea last night, is it as good as I think it is? And he said yes. So I said, do you think we should do it? And he said, I think we should."
The idea was to put a pub on a boat and sail it all the way from New Zealand to London.
Which is what they did.
The campaign was split into different phases from recruiting the crew all the way through to the arrival party in London Docklands.
It relied on editorial rather than ads.
And got 60,000 Kiwis applying to join the crew.
"It was a wake-up to how fast and simple this business can be. No navel-gazing. I learned that common sense is the number one business tool here. In the UK, marketers defer to analysis and to other people's opinions so everyone gets confused."
The Speights campaign itself was experiential, promotional, PR was crucial and word of mouth did the rest. It was advertising but with hardly any advertisements.
"It opened my mind to potential."
That potential made itself evident in "Brewtroleum" (Directory 36) and, subsequently, in "Sand" (Directory 43) for DB.
In The Directory Big Won Rankings of 2016, "Brewtroleum" was the second most-awarded campaign in the world and Colenso BBDO was the #1 agency in the world for creativity.
All Worthington's learnings coming together in a new kind of advertising.
"Neither of those campaigns could have been done by one company. "Brewtroleum" needed a distributor in the
petrochemicals industry and "Sand" needed a specialist
distributor to get all that sand into DIY stores.
It turns out the CEOs know each other.
So over a beer at a barbecue, they sort it out.
That's the thing. As a collective you can do so much more to solve problems than you can do if you're one company on your own.
I'm excited.
Collaboration is the way forward.
What's the government's agenda, what's the council's agenda, how can you bring five partner companies in to make things work?"
Some people call this "storydoing".
Worthington is adamant that storytelling is still fundamental.
You can do good things but you've still got to tell the story of what you did.
Involving five different partners in a project means the story gets told in five different ways.
It gets amplified.
In the pipeline there is another big project for DB. This time, the focus is on sustainability.
And beyond that, does Worthington fancy a bigger job and a bigger office. In New York, perhaps?
It's the same no he gave Dave Droga over ten years ago.
"I want to stay here and be as influential as possible."
Any ambitions?
Yes. To help make New Zealand the first country in the world 100% reliant on renewable energy.
That's all.
It's the brilliant part about having a career in creativity. You do a few press ads, you move on to telly, then you start thinking more broadly about integrated communications and, next thing you know, you're campaigning for a supportable future.
Over sixty years ago the great Howard Luck Gossage* once said that trying to change the world is the only fit occupation for a grown man.
There's a guy down in New Zealand who is giving it a go.
Submit Your Work
Send us your work for the next issue of Directory using our submissions form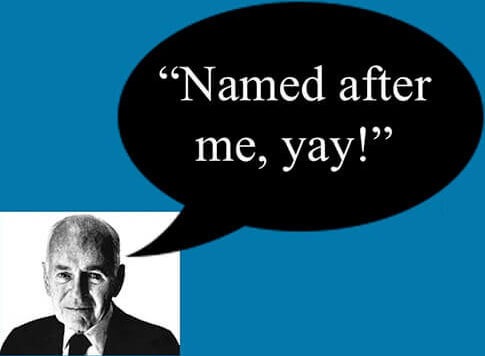 The Caples Awards 2021See the results →
SUBSCRIPTION DEALS
We have subscription packages for freelancers, for small teams and for large groups.