Editorial
The International Caples Awards
Directory to acquire the Caples
Issue 45 | December 2017
Awards.
Are they important?
This question keeps raising its head, and especially so after the Publicis announcement at Cannes 2017 that they were pulling out of all awards shows for a year.
The awards themselves, no, they aren't important.
But the recognition they bring, that's vital.
And I use the word in its original sense, meaning life-preserving, life-sustaining.
For creative people, the recognition of your peers is what keeps you at your desk when all others have gone.
It's the urgent need to do more than simply complete the task, but to complete it well.
Most creative people work many hours of unpaid overtime each week.
They know that nine out of ten jobs will not lead to the podium.
But when they do get to walk across the crowded floor to pick up the trophy, they are being rewarded not for that one piece of work but for the other fifty, sixty, ninety-nine that weren't quite up to it, for whatever reason.
When they win, it is a summation of their professionalism.
It is a validation of everything.
Without recognition, talent shrivels up and dies.
The courage to resist 'good' and try for 'great' wanes and with it the strength to repel all those who simply want fodder for a meeting.
Agencies that win awards attract better creative people because they know there will be others who are equally resistant and insistent. Because they represent an invisible standard of professionalism.
The very best clients and suits see awards as vital too.
Again, not the gongs themselves but the ambition behind them. Great work happens when a team sets out to beat the control, to do something better, to achieve better results than last time. Than ever before. Than anyone will ever manage.
It comes as no surprise that Les Binet and Peter Field's two studies for the IPA in the UK have established that award-winning work is more effective work.
As much as eleven times more effective.
The Caples Awards. Under new management
So, with the passionate belief that awards represent the life-blood of our industry, I'm proud to announce that Directory is taking over the management of The Caples Awards.
John Caples was one of the finest copywriters of any generation. His 1961 book, "Tested Advertising Methods", is still the best How To manual on the art of copywriting.
He was a pioneer of split testing. Run two different ads on the same day in the same publication with each appearing in only half the distributed copies. That way you work out which works best.
If you think of him as some relic of history, his approach to many things is startlingly relevant today.
For example, split testing in digital media is a no-brainer.
(How come there are so many brand managers out there with no brains?)
He argued that the persuasiveness of an ad was in its headline. Again, relevant today when the six-second ad on YouTube and in Facebook is essentially a print ad with three frames.
Finally, Caples was a man interested in the numbers.
How many responses?
How much additional revenue?
How many more items sold?
Does the world really need The Caples?
The awards business is already a billion-dollar industry.
There are shows with heavier trophies to win.
Glitzier parties.
In more exotic locations.
What's the point of The Caples? Why bother?
Well, Directory has always showcased ideas that get people to do something.
To click, to like, to pick up a pen, to get on the phone, to throw a brick.
To download the app, to sign the petition, to share the link.
Loosely, we big up work that is direct.
(Directory... you see?)
Which is what The Caples does and has always done.
It has been one of only a handful of festivals to celebrate direct and only direct.
It has always honoured the campaigns that shift commodity, the ideas that sell.
But, and it's a big but, when Andi Emerson set up The Caples Awards in 1978, she was determined it should be a show run by creative people for creative people. Honouring creativity.
Results are important.
But not as important as the idea and the execution.
That's why the judges of The Caples have always been, and will continue to be, creative people.
There is much to think about.
In our first discussions, a cluster of creative directors has come up with a bunch of ideas, from the sane and sensible to the completely crazy.
We're concentrating on the crazy ones.
So watch this space to learn about new, simple categories.
New ways of judging.
New ways of pricing.
New places to party.
Oh yes, everyone has agreed there has to be a bash.
Probably in May.
Followed swiftly by a book of the winners.
We'll let you know.
We'll want your support. We'll want your work.
Legends
Big thanks to the people who have been guardians of The Caples for the last few years.
Gary Scheiner, Chief Creative Officer at Greyhealth Group; David Bell, co-founder and ECD of MercerBell, Sydney; Jonathan Butts, executive creative director of Blackwing Creative, Seattle; René Eugster, founder and Creative Director of Agentur am Flughafen; and Ron Copeland, VP and Creative Director at Rodgers Townsend DDB, St Louis.
And big (manly) hugs to the Brit-pack who have pledged to help the show move across from New York to London.
Nicky Bullard, Chairwoman of MRM Meteorite; Marcus Iles, Creative Director at Publicis; Jason Andrews, Creative Director at Iris; and Tim Milne, founder of Artomatic.
Finally, thanks to Duncan Gray.
Former worldwide creative head of Proximity, Duncan has been the spirit of The Caples for a decade at least.
He has helped negotiate the show's transition out of America.
And has committed to remain involved, hurrah.
He deserves an award.
Pip pip
Patrick
Submit Your Work
Send us your work for the next issue of Directory using our submissions form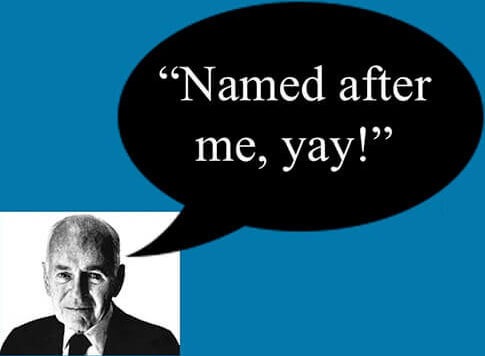 The Caples Awards 2021See the results →
SUBSCRIPTION DEALS
We have subscription packages for freelancers, for small teams and for large groups.