Editorial
China's Online Connectors
Issue 14 | March 2010
At last count, the number of people connected to the internet in China had crossed the entire population of the United States. 338 million to be exact. 47.5% of them were women. 110 million were shopping on the internet, and collectively, individuals and businesses had transacted USD 36.4 billion. Gasping?
China's neither for the faint-hearted, nor is it for those without ambition. Within 5 years, it's been forecast that the share of consumer retail sales, which currently stands at 1.98%, will rise to USD 144 billion. Don't tell us in 2013 that we didn't tip you off.
In many different ways, Chinese consumers and netizens have leapfrogged years of technology wilderness. So what if credit card penetration is miniscule? Such is the trust between buyers and sellers that merchandise ordered online is delivered at the doorstep and cash collected by the deliveryman.
Groups of online shoppers have found their own way of exercising crowd clout. The first weekend after fashion retailer H&M opened their first store on Shanghai's Huaihai Road, they had eighty 'office ladies' (the common term used to describe fashionable twenty-somethings with high disposable incomes) barnstorm the store and demand hefty discounts – because they were going to buy thousands of renminbi worth of clothes and shoes. Where did they hatch their plan? On a BBS. One smart cookie – the online connector I refer to in the title - put up a post saying she was planning to go, and asked if anyone else was interested. We might just get some bulk discounts, she added. The rest, as they say, is history. Two years later – today, department stores have a separate counter where they deal with requests like these. Group buying mediated by the internet now has a Chinese name: 'tuangou'.
This is the story of 26 year old Li Jiaojiao, one such online connector. This Chongqing mum got a bit stifled staying home after the birth of her little son – and the internet proved to be her saviour. It helped her reconnect with her friends. She started off by looking for recommendations about infant products. Soon, Li had established the "Chongqing Mummies Shopping Family" group on QQ and began organizing 'Tuangou' for kids' stuff. The deals the group gets are normally as much as 50% lower than the prices on Taobao – China's hugely popular eBay.
Li did up her home's interiors without hiring a professional company. She figured out all the resources via BBS. When several mothers wanted to buy a bed for their respective kids, one of the group members visited a furniture factory in Guangzhou, took pictures of the beds available, and the group chose the designs they wanted.
The Rmb 5 (80 cents) entry fee hasn't slowed the speed at which the group has grown. So has the volume of transactions. Ironically, what started out as a way of saving money, has become such a passion that her friends joke, "Jiaojiao, you said you'd save money for us, but now we've turned into super FB (abbreviation of 'fubai', meaning spending extravagantly, a very popular buzzword online)". Soon the number of members of their group had hit the upper limit imposed for a QQ group - 200. Undeterred, Li and her friends created sub-groups, based on the districts in Chongqing, and each one became popular within a very short period.
As a researcher, I find it completely fascinating. My team can spend hours figuring out the intricate differences between the choices that mothers in different neighbourhoods in a city make.
"I'm a fulltime housewife right now. My baby needs me. But logging onto the internet feels like signing a workplace attendance register. During the first few months when I was on maternity leave, I felt lost. The frustrations didn't disappear until that moment I went online," she told us.
Li Jiaojiao can't leave her child and go to pubs or karaoke like she used to, so the internet is the place where she hangs out. The online sisterhood seems even stronger than its counterpart in the real world. The truth is - all of her friends in real life are already part of the QQ group.
Li also feels responsible to engage more with the group members and their kids. From time to time, she contacts kids' photography studios to ask for discounts on photo album shoots. On some weekends, she organizes a barter trade in a nearby kindergarten where mums exchange old toys. Every month, there'll be a birthday party to get people together. Li bakes a three-layer cake, to celebrate for the kid.
Doing charity for kids has now become a tradition within their QQ group. Earlier this year, when a Chongqing girl broke her legs in an accident, several of her group peers drove to the spot even before the media arrived. By the second day, Li had already collected Rmb 100,000 from all peer distributors through Alipay, to pay for the girl's medical expenses. The mothers in the group enjoy pretty good lifestyles, and now they've been motivated to do something meaningful and spread the warmth of motherhood.
So, are brands tapping into her power of influence? Absolutely !
After having set up and led the network, and commanding some kind of star power within her peer group, Li Jiaojiao is now a product 'tester'. Every month, she receives a whole box of sample cosmetics from companies like Estee Lauder and Avent. She recommends only the ones she likes and feels convinced about in her BBS posts. She may not be a film star with super-soft glowing skin, but to her online friends, she's the one that can be trusted.
Kunal Sinha is Executive Director – Discovery at Ogilvy & Mather Greater China. He is a 7-time winner of the WPP Atticus award for original thinking in the marketing services. He is a regular speaker at leading universities across four continents including Harvard Business School, Cambridge University, Syracuse University, Peking University, Australian National University, and the author of three books including the award-winning 'China's Creative Imperative'.
Submit Your Work
Send us your work for the next issue of Directory using our submissions form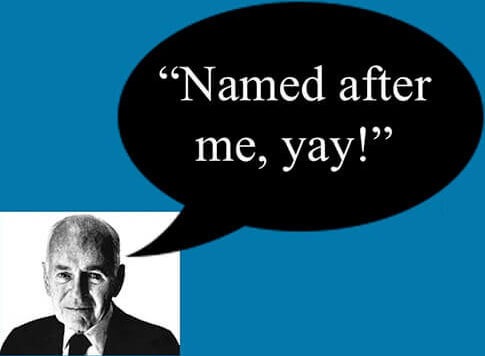 The Caples Awards 2021See the results →
SUBSCRIPTION DEALS
We have subscription packages for freelancers, for small teams and for large groups.
Related Articles