Editorial
Directory 14 - an advertisement for advertising
Issue 14 | March 2010
In this issue of Directory we have, at last, some work from China. Not just two pieces from OgilvyOne Beijing but also a beautifully-written and observant essay from Kunal Sinha, Executive Director of Discovery at O&M Greater China.
His is one of seven different articles at the beginning of the magazine, with four Planning Directors giving us the benefits of their insights – Kunal, Julian Saunders,  Mark Hancock and Steve Taylor – and one Executive Creative Panjandrum, Duncan Gray of Proximity Worldwide.
This is a continuation of our new policy of trying to beef up the argument-and-debate part of both the book and the website. What it means is there may seem to be fewer case studies than in past editions – 36 down from 40. But, when you include the winners in our special EPICA feature, there are actually 44.
In the first section we have Julian Saunders talking about the language of marketing communications, which hasn't kept pace with change. This is a theme echoed by Mark Hancock, who writes about how the role of the planner is also now fundamentally different.
Steve Taylor reminds us that though the platforms may have changed, the courtesy and manners Dale Carnegie wrote about 80 years ago are just as relevant today in Facebook and on Twitter.
The EPICA Award winners are a little different in that they are decided by a jury of journalists rather than by creative directors or others with an axe to grind. EPICA moves its awards show each year and this January the ceremony was hosted in Belgrade.
While Directory has published work from Serbia in the past, sadly we have nothing from the Balkans in this issue. What we do have is the work from China mentioned earlier, and case histories from Australia, Austria, Belgium, Brazil, Malaysia, Sweden, The United Arab Emirates, the USA and the UK.
I hope they inform you and inspire you to try new ways of helping our clients' money do more.
In that sense, every issue of Directory is an advertisement for advertising because results are an important part of our judging criteria.
At a time when the industry is under attack for its part in social issues such as obesity and teenage binge-drinking among others, when some clients are merciless in their negotiations over agency fees, the work we have on show here makes me proud to be in this industry.
Patrick Collister
Editor
Submit Your Work
Send us your work for the next issue of Directory using our submissions form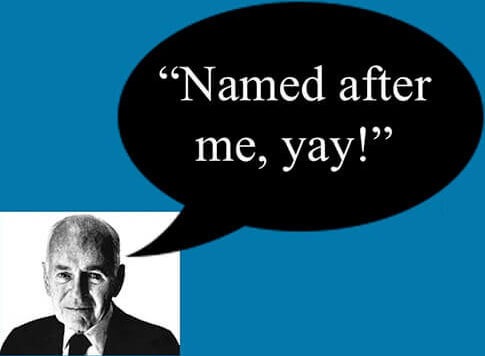 The Caples Awards 2021See the results →
SUBSCRIPTION DEALS
We have subscription packages for freelancers, for small teams and for large groups.
Related Articles