Editorial
Ho Ho Ho
Issue 5 | December 2007
If the New Business Director has been thinking, the brief for the agency Christmas card slithers into the creative department in mid-October.
It's an opportunity for the agency to show its entire client list how witty and clever they can be, given the chance.
It is an opportunity that is seldom grasped.
It seems the Christmas card brings out the worst in agencies. It reveals how little they understand their own brand and its values; invariably the work is judged by a committee; and the CEO is unable to resist the temptation to be the creative director as well.
Little surprise that nine out of 10 creatives become even more furtive when the brief appears.
But there's nothing like running your own business to realise what an important piece of communication the humble Christmas card can be.
It keeps you in touch with your clients; reminds them why they work with you; and can be a tool for winning new business.
One year I sent out a card with a line on the cover that said: 'Creative Matters does not wish you a happy Christmas this year'.
Inside, the copy continued: 'We wish you a wildly, ridiculously, ecstatically Happy Christmas'. And there was a lottery ticket for the December 24th draw.
The marketing director of the AA rang me up the day she got the card and gave me an assignment.
The following year, my card was a smiley-smile face – but with two green eyes and a grin made from sand mixed with PVA glue. Inside was printed: 'Peas on earth…and goodwill to all men'.
This gruesome pun led directly to serious talks with an agency chairman about a job, which I declined, and to training opportunities, which I gratefully accepted.
A handful of agencies take the whole thing seriously and use the Christmas card to win awards and up their creative profile.
Harrison Troughton Wunderman, for instance. Though their green card last year was clever and appropriate, I think my favourite in a long line of great ideas was actually the work of the great Steve Harrison himself.
500 blank canvasses were mailed out to clients, friends and colleagues with an invitation to 'get creative'. Sir Martin Sorrell drew a graph – who says he hasn't got a sense of humour? – while fashionable British artist Gavin Turk, who had recently worked with the agency on a Xerox project, submitted a picture.
110 industry luminaries got creative – and the results were auctioned for NABS, raising £11,000. And a silver at the DMA Awards and a bronze at Cannes.
The empty envelope idea for NABS got nominated at the Campaign Direct awards as did their recycled cornflakes-packets card the following year but for the sheer number of gongs won, Kiwi agency TBWA\Whybin must have the most successful Christmas card of all time with their 'Snowman' idea.
Proximity, Spain, certainly did their 2003 ranking in the Won Report no harm (they came in at No. 1) with their Christmas card, which itself was the No.5 most awarded DM campaign in the world that year.
They persuaded a national newspaper to run a story about how a sack of letters to Santa that had gone astray back in the '60s had just been found. The following day, a cutting of the story was sent out to their Christmas card mailing list with a note that read: 'Your letter to Santa was among those that were found. Do you want to know what you wanted from Santa all those years ago?'
You were directed to a phone number in Lapland; then on to a website, where you were asked to give details of your company and your marketing spend before finally being told what you were purported to have asked for 25 years earlier.
Amazingly, over 65% of all recipients followed the thread all the way and the awards submission claims the agency got four pitch opportunities as a direct result.
On the subject of results, Proximity London couldn't claim any real new business success off the back of their 'Proximusic' idea last Christmas. They did submit that 'the video was hugely viral with contacts in Australia and the US contacting us within hours to say the video had gone round their office like wildfire.'
It was a song, a DVD and a website. All in all a catchily impressive demonstration of the agency's creds as an integrated shop.
Who knows? Maybe it did differentiate the agency in the minds of its clients and new business prospects as being a fun place, staffed by people they might actually enjoy working with.
The Christmas card is a real chance to engage – at a time of year when your target audience is less cynical and more open to charm than it usually is.
On that note, a Happy Christmas to you all.
Patrick Collister
Editorial Director
Submit Your Work
Send us your work for the next issue of Directory using our submissions form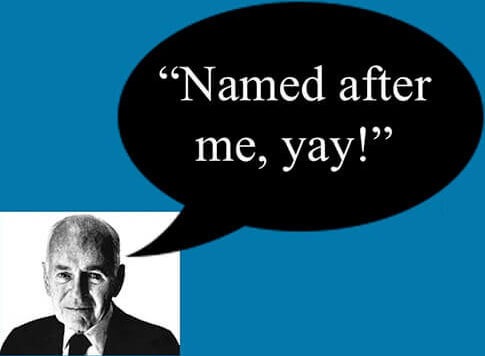 The Caples Awards 2021See the results →
SUBSCRIPTION DEALS
We have subscription packages for freelancers, for small teams and for large groups.
Related Articles