Editorial
Malaysia Makes Its Mark On Direct
Issue 7 | May 2008
I believe this is the most exciting time to be in Direct. And it's most exciting here in Malaysia. Direct as a discipline is changing beyond recognition. And Malaysia is perhaps undergoing the same.
Malaysia - the rebel in all of us
2007 was Malaysia's 50th year of independence. Years of planning and preparation went into a momentous event to celebrate the milestone: it sent its first man into space. Five months later in March 2008, there was another first. Unplanned, unexpected, unheard of: a Malaysian blogger was elected to Parliament.
In both cases, technology offered a way to defy the norm: gravity in one, political convention in the other. Malaysia as a country is open to the entire spectrum - from the official, grand achievements to the quirky, independent tilting at windmills.
It's just one clue to how the country is dynamic and creative. And often under-estimated.
A place in the sun
Malaysian Direct agencies have a winning presence at international awards shows every year, especially at Cannes and ECHO.
The top spot in Malaysia's ad scene is not just a tussle between one or two agencies but a continuous eight-cornered fight. It's healthy competition that keeps us on our toes. Until recently, Direct had been dominated by one or two agencies, but with digital gaining traction and Direct being redefined, the field is now wide open.
Evolution of Direct
When it comes to Direct, the old definitions no longer apply. After all, with the internet and mobile phone, everything is now personalised, one-to-one marketing. With trackable and measurable response mechanisms, every ad is Direct.
That was our approach when we did a campaign for Direct Marketing Association of Malaysia (DMAM). This call-for-entries for the Awards Show set up the premise that Direct was all about ideas, not about specific mediums.
The DMAM 'Idea is King' mail pack had everything: sight, smell, taste, touch, sound. The prickly, pungent durian was sent as a symbol of ideas. Like any idea, it always gets a reaction - of love or repulsion. And like any idea, it needs to be defended and pushed through. While the durian is usually banned in office buildings and public transport, in this case it was delivered to creative directors by the intrepid workers of the Post Office, POS Malaysia.
Digital, despite the odds
In Malaysia, internet penetration is low, broadband even lower. Online campaigns are commercially viable only for the urban tech-savvy youth. However, that has not stopped us from creating breakthrough campaigns in the digital space.
Guinness 'IM Pool' was a first in Asia: a real-time, peer-to-peer pool game developed and placed on Windows Live Messenger for the sponsorship of the Asia 9-Ball Tour by Guinness. This medium solved the issue of the different degrees of restrictions in alcohol advertising in the three keys markets of Singapore, Malaysia, Indonesia.
Every US$1 spent got more than 22 minutes of attention per target. An enviable result when compared against most banners and TVCs.
Awards-wise it's a challenge to submit. Is it a creative idea or a media idea? So far, it's gotten: Singapore Hall of Fame 2007 - Campaign of the year (digital component); Digital Media Agency of the Year 2007 - Finalist; DMAM 2007 - two Bronze.
Team work
It's tough to do great work, especially when so many people are involved. You always need to have the right combination: brave clients, smart suits, savvy media, mad creatives, passionate production. I'm always amused when it comes to filling in the credits for award shows - it really does take a village to get a campaign done.
And the clients are different too. At the risk of sounding obsequious, I really enjoy working with our clients here. It must be the air or the tropical greenery. But from my observation and experience, they're generally very open-minded and willing to explore. There's a collective spirit of wanting to do something Better. In fact, many are tasking us to do great work in Direct, and in a 360 way.
Talent - creativity all round
In this multi-racial, multi-lingual country, it seems like everybody is a copywriter with a quirky sense of humour. In a coffee house menu, there's a 'Minimalist Burger' which has 'no bread, no greens, nothing but beef!'
SMS jokes poke fun at everyone and everything, even the most serious of topics. After Hindraf (a movement for Hindu rights) shot to prominence, there was a joke on how it was inspiring spinoffs: Maladraf for Malay rights, Chindraf for Chinese rights and Beerdraf for drinkers. However, much of this talent is being exported to China, with a net loss for the industry. So it's a challenge to find the right people to help us continue creating excellent work.
What next?
As Malaysia copes with the new political landscape, so does Direct in Malaysia. Out with the old rules, in with the unknown. But plus ca change perhaps? (After all, the 'new' politics is really a return to good old fashioned help-the-people politics, regardless of one's race or religion.)
And while on the one hand, the Japanese and Chinese are highly digitised, with Japan leading the way in their use of technology, I see that they are fascinated by 'traditional' Direct Mail too, i.e. anything that is high touch, high texture.
So, while many rush headlong into hi-definition broadband and mobile applications, there will still be the prickly, stinky, intense offline piece that demands a response.
It isn't a question of which will prevail, but what works best. Combining the skills and discipline of Direct with the incredible possibilities of Digital - that is the fun part.
Selina Ang
Selina Ang is Executive Creative Director of OgilvyOne Malaysia
Submit Your Work
Send us your work for the next issue of Directory using our submissions form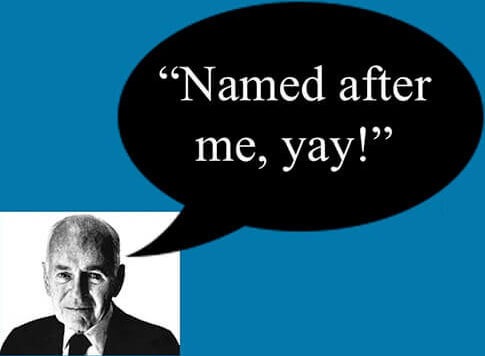 The Caples Awards 2021See the results →
SUBSCRIPTION DEALS
We have subscription packages for freelancers, for small teams and for large groups.
Related Articles