Editorial
Ouch!
Issue 9 | December 2008
If you're reading this in Dubai or possibly in Spain, Switzerland or India, then you will be a damn sight cheerier than the rest of us.
We have learned that bankers are *ankers the world over.
In the UK, the latest Bellwether survey of October 13th 'found that in Q3 annual marketing budgets were revised down to the greatest extent ever recorded in the survey's nine-year history.'
Only online advertising is not being hacked back by marketers as they batten down the hatches.
Elsewhere in the forest, there has been a spate of awards shows. In the UK, The Big Awards gave its Direct Gold to a viral film for Flora Margarine made by above-the-line agency BBH, thus continuing a trend for major shows such as Cannes, LIAA, Epica et al to give their DM gongs to video-based ideas from ad agencies.
With these campaigns, success is measured in terms of responses and clicks and not in terms of sales.
By contrast, The ECHOs, which were held in early October in Las Vegas, gave most of their golds to traditional DM campaigns. You will have seen many of the winners on the pages of Directory, with Proximity London's 'Chocolate Letter' and Shackleton's 'BMW Aftersales Program' among them.
Most of these campaigns were measured not just by response rates but by their effect on the bottom line. Sales.
I know, I mused on the fact that there is now 'direct direct' and 'indirect direct' in the last issue and I promise I'm not going to beat the same drum twice unless it's to say that, personally, I love both kinds when the work is intelligent, thoughtful and appropriate.
However, we have a recession on our hands right now. Possibly a slump and some journalists, rubbing their hands with glee, talk about cataclysm.
In circumstances like these, what's going to perk up the economy, wherever you find it, is the exchange of goods or services for money. Sales.
The point is, direct marketing can help get us all out of this mess. In the US, the DMA's 'Power of Direct Marketing', also released on October 13th, forecasts a 3.5% increase in spend on DM, with 'double-digit spending growth in commercial e-mail and internet marketing'.
Pretty soon, advertising agencies aren't just going to be moving in on the DM industry's awards, they'll be moving in on its clients.
Already they can argue that they understand perfectly the tools direct marketers use to grow volume but, in understanding the brand at the same time, they can help grow margin.
A lot of Antipodean agencies are already telling this story. BMF Sydney, for instance, and Saatchi & Saatchi New Zealand, which has some truly great work on show in this issue.
They aren't selling brand advertising as something separate to direct. They're selling communication that does both jobs - simultaneously.
So, in recession, you DM specialists out there have the skills to get the punters to spend money. But don't forget, they keep their wallets close to their hearts. So the clearer you are about what the brand stands for and how you can bring its meaning to life, then the greater the response will be.
The thing about brands is when you know what they stand for, you can be more creative. It isn't just what you say that's important but how you say it.
Some direct marketers believe that the content of their message is irrelevant. Placement is everything.
Well, I believe they are wrong and when we emerge from this downturn, sooner rather than later we hope, then the proof will be there for all to see. The brands that are fun, interesting and generous will be able to boast higher ROI for every pound, dollar, yen, mark, shekel, diram or zlote spent than those which stick to purely rational propositions.
It is no coincidence that mould-breaking ideas often emerge in the leanest of times. So, if you do come up with anything exceptional, please remember to submit them to Directory.
Patrick Collister
Submit Your Work
Send us your work for the next issue of Directory using our submissions form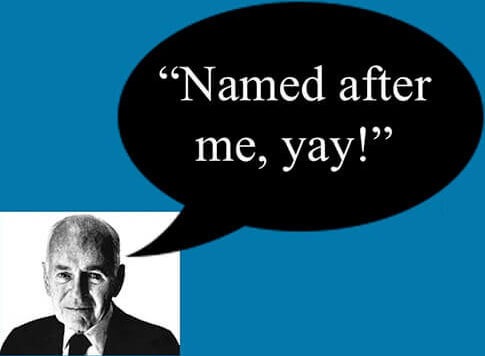 The Caples Awards 2021See the results →
SUBSCRIPTION DEALS
We have subscription packages for freelancers, for small teams and for large groups.
Related Articles