Editorial
The year of the Belgians
Issue 12 | September 2009
So, what's going on in Belgium? It has become the new New Zealand with a disproportionate number of interesting campaigns winning awards at Cannes this year.
Their top agencies all seem to have names like 70's rock bands. But as David Sable, President of this year's Direct jury remarked, any country which has as its national emblem a little boy having a piss can't take life too seriously.
From Boondoggle came the Axion 'Banner Concerts' campaign which also won three Golds in Cyber, two in Direct and one for Media.
The idea of getting bands to play gigs within the banner spaces was a stroke of genius. It's one of those ideas that will be imitated a hundred times with all kinds of strange goings-on destined now to be filmed in peculiar shapes and then dropped onto a webpage.
Ah well, imitation is a kind of flattery.
Happiness, Brussels, also won two Golds in Direct and one in Promos with 'Let It Ring' for OVK/Parents of Child Road Victims.
The idea here is you go to a website and enter a friend's email address and mobile telephone number. He gets an email from you with a link to a page on garageTV.be, Belgium's version of Youtube, and begins to watch a video, the driver's POV through the windscreen of a car as it tootles down a road.
As he's watching, his mobile begins to ring. The moment he answers it in real life, in the video the car crashes.
Up pops the message, "Avoid an accident. Let it ring."
It's clever and as a creative person I applaud it. But as a normal human being in front of my PC, I'm not sure I would notice the connection. You'd turn away to answer the phone. The sound might be off anyway.
In their submission, Happiness were pretty vague about the results. "We got the attention of thousands of persons".
That's something Wayne Pick noticed. Executive Creative Director of Rapp New Zealand and on the DM jury, he told
Directory that "The number of entries that told us they had had countless responses was beyond a joke. That's the whole point about direct. You're supposed to count them."
Mortierbrigade won a mere Bronze in Direct but a Silver in Media and a Gold for TV with their 'Changed Credits' for Studio Brussels.
To get people to listen to the radio and pay money to listen to the music of their choice for the 'Music for Life' charity they changed the totle sequence at the beginning of Belgium's biggest soap opera. All about family life in Belgium, the music and the lyrics were the same but the images the very opposite of what was expected. Against a song all about 'Home Sweet Home' viewers saw mothers in Uganda fleeing from militant factions.
What Belgium showed the rest of the world is that the nature of advertising is changing. The TV channels will now make content available to advertisers if the idea is right – or the money. And video has an ever-increasing role to play in what we call direct.
That said, there were also several less flashy ideas from this part of the Low Countries.
Duval Guillaume's idea for Komatsu only won a Bronze but deserved better in our view.
Targeting just five bigwigs in the construction industry, these guys found an envelope on their desks one Monday morning. Inside was a DVD. Put into their PC's, the discs showed how the letter was delivered – delicately and carefully by a socking great Komatsu earth-mover.
Five prospects are now five customers.
Don't you just love stories of 100% conversion? I do, because they never involve a control or an ROI prediction. Just an idea.
What else?
Ah yes, Famous's campaign for Belgacom TV, which was featured in Directory 11. As Steve Aldridge pointed out in his video interview with Directory (on the website), if this idea had been bought and had run in the UK, it would have won Grand Prix in almost every show you could think of and would have been up for a Titanium pussy.
Instead it won Bronze.
What they wanted to do was get more people subscribing to Belgacom, a Pay TV channel. So they got every single manager of every single Premier League club in the country to sign a pledge promising to play more attractive football in the 2009 season.
Now there's a compelling reason to sign up. Better footer.
Bloody brilliant.
Belgium may be doing remarkable but that doesn't stop the rest of the world from being patronising to the so-called 'smaller markets'. This campaign deserved better.
Still, I'm sure Famous must feel they had a good year. Another of their winners at Cannes (a Bronze in Media) was to alert men to the dangers of prostate cancer.
How did they do this? They simply turned a stop-cock and reduced the steady flow from the famous Mannekin Pis to a dribble. And they added a sign saying, "Having trouble peeing? Have a prostate check today'.
C'mon, that's a Silver somewhere at the very least, isn't it?
A Gold in the Promos rather than in Direct was Proximity BBDO Brussels' reward for their idea for the Dodge Journey.
They invited couples to come and have a bonk in the back of a new Journey, to see for themselves how spacious the car is. If they sprigged exactly nine months later, then the car was theirs.
The agency claims to be responsible for 72 new little Belgians.
Other work that caught the eye was Mortierbrigade's idea for Gerolsteiner Mineral water, an unknown brand. This must have cost next to nothing. All they did was seed an invitation in key blogs and chatrooms offering a Porsche 911 to the first person in Belgium to change his or her name by deed poll to Gerolsteiner.
Want to get a buzz going that becomes a roar? That's how you do it.
Last but not least, and a favourite of the UK Direct jury member Steve Aldridge, partner of Andrews Aldridge in London, is the idea from Duval Guillaume for the De Lijn bus company.
They printed every director's business card so that it became a legitimate bus ticket – so anyone who met one of the top brass at De Lijn could get to enjoy the service, free.
Maybe you had to have bells and whistles and an integrated idea to win Gold in Direct this year but at least the jury didn't completely give up on mail or on paper-based solutions.
In the year ahead, when you have a tough task, just think Belgium. It may help.
Submit Your Work
Send us your work for the next issue of Directory using our submissions form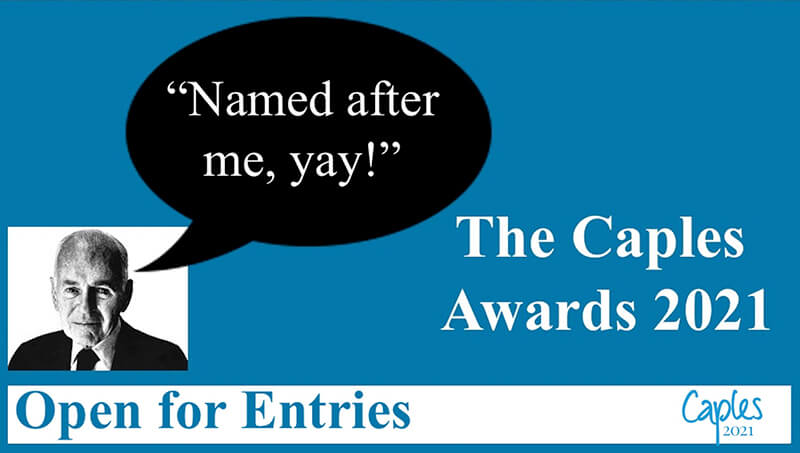 HALF PRICE DIRECTORY
Subscribe now and get the next 4 issues + 5 passwords to the online archive, now with over 5,000 case studies
Related Articles