Editorial
Information, Inspiration, Innovation. A guided tour of the Mail Media Centre.
Issue 19 | June 2011
The Royal Mail's Mail Media Centre is both virtual and real. It's an incredible online archive of facts, figures and case histories assembled in just one website to provide information and inspiration in equal measure. And it is also a bricks-and-mortar resource in central London where marketers and agency people can find a treasure trove of free data, advice and expertise.
First time visitors to Stukeley Street are almost always astonished by how much they can learn there about their markets, about their competitors and about how they can outsmart them.
As Holly Reoch from National Friendly wrote:
"We found the training session at the MMC really useful and agreed we need to make time to use Infobank regularly. We couldn't believe our luck finding such a recent report on life insurance."
The Infobank Resource Centre
You could be excused for thinking the Mail Media Centre, tucked away on Stukeley Street, is one of the many advertising agencies in that part of Covent Garden. Open-plan and airy it was, in fact, once an old sorting office. Now it is a knowledge centre, open from Mondays to Fridays between 9am and 6pm.
A mixture of library, research centre and marketing academy, the Infobank is a free source of insight and intelligence for UK marketers and agencies to get the most out of their direct mail and integrated advertising campaigns.
Want to track your competitors' spend on direct mail and on other media including TV, press, outdoor and digital?
Want to see and analyse some brilliant creative thinking, innovative campaigns that have met with remarkable success in recent months?
Want to look at how you can segment your core target audiences by attitude as well as by income, by geo-demographics as well as by lifestyle choices?
Want to research their opinions and their behaviours using the very latest independent data? There is all this and more available. Visitors can download recent research pieces, study market reports and look at award-winning creative work. They can also get a pretty decent cup of coffee while they're about it.
You may need training
Getting to learn exactly how to use all the tools takes less than an hour. Brenda Henderson is the MMC Media Insight Manager and runs training sessions most mornings at 10am to show brand managers and account execs. how to research and profile target groups, track competitors' spend across all the different channels and so on. It is probably best to book your first session by emailing [email protected] or by calling 0800 917 0640 but after that you can just turn up, sit down and get on with planning your next campaign.
All Infobank services are free because, of course, the team at the Mail Media Centre believe that the more you know about the way different media work, the more you will appreciate that mail can be, and should be, a vital component in any integrated campaign.
What do people say?
Vivienne Carden of Save the Children, commented:
"It's a great resource for identifying market trends, opportunities and inspiration, ensuring our direct mail and new products stand out in a crowded market." Kate O'Leary from BSkyB said: "We found the wealth of knowledge and insight utterly mind-blowing and will definitely be back for more in the near future." Janet Grimes of The Joined Up Company wrote:
"To get this sort of quality information to help you calculate the likely ROI of a campaign would usually cost you in both money and time but a few hours in Stukeley Street and the job is done. Then you can go and wander round the trendy shops of Covent Garden with a clear conscience."
www.mmc.co.uk
The Mail Media Centre is also a rich and deep online resource for anyone interested in media and direct mail in particular.
Users are required to register but within moments they are given a library of articles and research papers, an archive of brilliant creative work and a databank of facts and figures to explore and exploit. Want to brighten up a Powerpoint presentation with a few clever examples?
Look no further than the Creative Showreel. Want to see how direct mail and digital work better in tandem than either medium does on its own? Go to the Knowledge Centre.
Need some data to prove a point? Or looking for an insight to inform your next campaign?
Have a look in the Facts and Figures section.
Alternatively, if you just want to browse for a bit and wait for something to pop up that will set you off exploring a completely new train of thought, root around the Research Papers section.
Recent studies and analyses include:
Neuroscience: How brands can better engage consumers
How the future of marketing will look
Consumer attitudes to climate change
Campaign effectiveness: Direct mail and internet search
How direct mail increases ROI in multimedia campaigns
Marketing to women – finding 'Heidi'.
Case studies
The Creative Showreel has examples of award-winning creative work in the Automotive, BtoB, Financial Services, Food and Drink, Leisure, Media, Not-for-Profit, Retail, Telecoms, Travel and Tourism and Utilities sectors. This case history from New Zealand for the New Zealand Post is one of about 150 from around the world, which you can study and download.
Top talents spill the beans
Included on the MMC website are a number of marketing masterclasses, in which the great and the good reveal all their secrets.
Want to plan a direct mail campaign? Chris Whitson, Planning Partner at Stephens Francis Whitson, shows you how from creating the brief through to best use of both qualitative and quantitative research.
Want to know how to use data better? Caroline Kimber, Steven Day and Angela Karlsberg can take you through how to define a target market, how to develop a segmentation strategy, how to make sure the data is clean and where to go to get it cleaned.
Want to know how to develop the creative? Top creative director Chris Arnold shows how and Mike Colling, CEO of MC&C, offers advice on getting more bang for your bucks.
It's like the open university of marketing and it's all available at the click of a mouse.
Regular seminars and talks
The Mail Media centre hosts informative and inspirational talks from industry gurus and experts. Recent sessions have included David Harris, ECD of Wunderman London, on "Where Does Inspiration Come From?", Phil Szymala, Business Insight Director at ICLP, on "Building Quality Relationships Through Data" and Editor of Directory Patrick Collister on "Carpe DM", or how to write a letter people may actually want to read.
The point is, mail is the Cinderella medium. All too often it is used unimaginatively and forced only to do all the dirty fulfilment jobs that need to be done. Yet, when understood and used properly, it can be more beautiful than any of the 'ugly sisters'. And, stretching the metaphor to breaking point, it can bring in princely rewards. The Mail Media Centre, then, is designed to help turn marketers into Fairy Godmothers. There is no hard sell, either online or at Stukeley Street because Tim Hamill, Head of Mail Media Centre and Media Research, is convinced the medium sells itself to visitors. "To have a single central place where all the good stories and interesting successes about mail can sit is a really good thing for all of us in advertising and marketing." Rory Sutherland, Vice-Chairman, Ogilvy Group UK, recently President of the IPA
Finding the Infobank
The Mail Media centre is hidden away in a side-street off Drury Lane. If you come by cab, ask to be dropped off just before Drury Lane meets High Holborn. The nearest tube is Holborn on both the Central and Piccadilly lines, though Covent Garden, on the Piccadilly line, is just as easy.
If you drive, come up Drury Lane, cross High Holborn and there is an NCP immediately on your left, just a 200-yard walk away. If you can't get to London, go to the website. Register, request the newsletter and we'll bring the Mail Media centre to you.
Submit Your Work
Send us your work for the next issue of Directory using our submissions form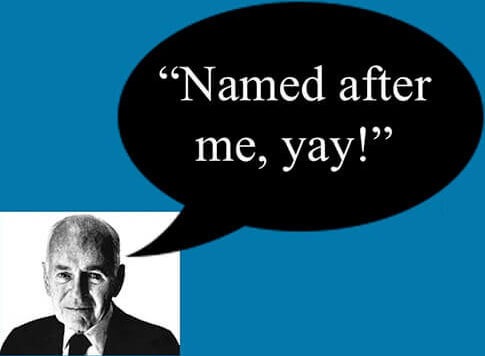 The Caples Awards 2021See the results →
SUBSCRIPTION DEALS
We have subscription packages for freelancers, for small teams and for large groups.
Related Articles