Editorial
MCCA Best Awards - More best of the Best
Issue 15 | June 2010
Campaign: Financial Times – A Complete Spotter's Guide to the World's Most Elusive Breeds
Client: Financial Times
Agency: Touch DDB
A/C Handling Team: Matthew Bundy, Mat Jones, Sophie Simonelli.
Creative & Production Team: Guy Bradbury, Darren O'Beirne, Jonathan Meatyard, Sam Oliver, Shishir Patel
"It is quite rare nowadays to see long copy used in this way, yet the FT piece was not indulgent. The use of ornithology for an otherwise very dry, boring subject was very compelling. You got the message from the very first sentence but it was so engaging it held your attention and interest right to the very end."
Best PR Campaign went to Limelight for their idea for Alton Towers, which set out to raise awareness of its water park through stories about how the male Briton is not in any way suited to skimpy Speedo swimming trunks.
Campaign: Speedo Ban
Client: Alton Towers
Agency: Frank PR
A/C Handling Team: Alex Grier, Kate Brackenborough, Tom Antoniw, Robbie Tomkins
"A perfect PR idea with excellent Results the Speedo Ban campaign entirely reinforced Alton Towers' key ambition, to drive awareness of their water park amongst the target audience. It created debate about wearing Speedos at the water park and captured people's imagination. Inspiring newspaper coverage about whether people should wear Speedos or not and comparing British attitudes to the French showed clever thinking."
Arc London won Best Sales Promotion Campaign with their idea for Miller Lite, The Mill. Brands can't say they are cool these days, they have to be cool. With that in mind, the agency set about creating a branded venue, a place where young bands could get to play. You could go to the website and listen to new music, or download the wherewithal to help you brand your band. Genuinely integrated, from the bottle itself all the way through to The Mill itself.
In many ways, it is the client who deserves the plaudits for buying such a brave idea. It would have been impossible to plot likely ROI on a music hall. So it's appropriate that the Best Client of the year award went to a marketer in a brewery, Ronan Beirne, Global Marketing Director for Guinness.
In the old days, you might have expected to see a marketing magnate of his ilk at the IPA Effectiveness Awards or perhaps even at D&AD. The fact he was there at the MCCA Best Awards says a great deal about the way our business is changing and with it our clients expectations and demands as well.
Campaign: The Mill
Client: Miller Brands UK
Agency: Arc Worldwide
A/C Handling Team: Pamela Conway, Florence Gladstone-Thompson, Anna Bradshaw, Abbie Poole, Michael Barrett, Steve Squires.
Creative & Production Team: Jonathan Burley, Gary Munns, Trevor Webb, Tony Durston, Lance Crozier, Lindi Radomsky, Karen Reed, Sarah Clift, Arthur Hurn, Simon Gregory
"The Mill was exciting because it was a new property created out of nothing and will exist for the long term. Miller gave bands a chance to shine, this campaign gave them all the peripheral activity to create stand-out and everything integrated very well around a single central idea. With excellent product uplift it is a nice combination of the brand and the band."
BEST Client of the Year
Winner: Ronan Beirne, Global Marketing Director, Guinness
"Ronan deserved to win this for his persistence, vision and creative flair in delivering a truly amazing global promotion with long-lasting effects. Additionally, selling more pints of Guinness in Ireland in one day than in any other day in the brand's history was truly remarkable."
NEW SUBSCRIPTION PACKAGE
Get the magazine + five passwords to the archive and now + the mag in PDF form to share.
One sub, many beneficiaries!
Submit Your Work
Send us your work for the next issue of Directory using our submissions form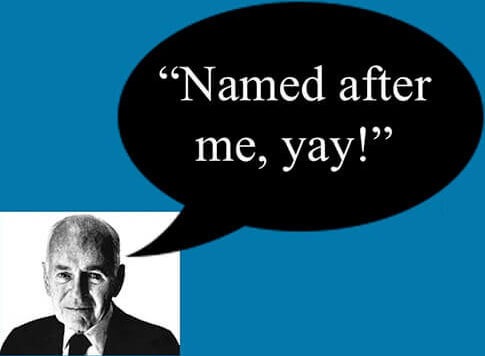 The Caples Awards 2021See the results →
Related Articles