Editorial
The Case for Creativity
James Hurman
Issue 21 | November 2011
Advertising awards shows exist in order to recognise and reward creativity. But for decades the argument has raged back and forth, does creativity sell? Or is creativity simply a word that describes a particular kind of advertising, which wins awards? Is creativity the self-referential folly of advertising people, who do not have their client's best interests at heart or is it the most powerful tool in the marketer's armoury in helping his brand compete?
For decades the argument has batted backwards and forwards. Agencies have said awards are a vital measure of an agency's talent-pool. Go where the awards are and you find the sharpest people to solve your problems. Clients have said awards are no measure of effectiveness, which is what we pursue.
Now along comes James Hurman, a typical planner using all his typically plannery skills to sift through twenty years' worth of research and statistics so he can determine the real link between creativity and business results.
This is an important book written by someone who is as far as you can get from being an advertising luvvie about how communications work.
We have published the first two chapters here. The next seven are worth paying for. Go to www.thecaseforcreativity.com to buy the book.
1. The case for this book
"Nobody reads advertising. People read what interests them and sometimes it's an ad."
- Howard Luck Gossage, Gossage, Freeman & Partners, San Francisco, 1950s.
In 2009 a pair of advertising creatives from Australia set out to resolve one of their industry's oldest uncertainties: Does creativity make advertising more effective?
Ben Couzens and Jim Ingram chose an ordinary product – a BMX bike for sale on eBay. It had an ordinary ad: 'Up for sale is a reliance boomerang BMX. Quite rare. Some rust on forks and bars. Pick up only from Clayton. Happy Bidding.'
They bought that ordinary BMX for the ordinary price of $27.50. Then they conducted an experiment in which they sold the exact same product in the exact same medium, but this time added creativity.
Their ad went like this:
BMX Super Rad Extreme 2000
This is a max wicked sick BMX. It's a Reliance Boomerang and it's done heaps of maximum extreme stunts. I have mostly done stunts on this bike since forever. Once I did a boom gnarly stunt trick and a girl got pregnant just by watching my extremeness to the maxxxx. Some details about sickmax BMX: Comes with everything you see including: TOPS AS SUSPENSION REAR FORKS!! 2 x wheels. 1 x seat. I will even throw in my sick BMXing name for FREE – Wicked Styx. Has minor surface rust on handlebars and front forks (easily removed). More rust on rear forks (as shown in pics). Tyres hold air but are pretty old. Basically, it's an old BMX, but its radness is still 100% intact. Tricks I have done on this BMX: Endos – 234 Sick Wheelies – 687 Skids – 143,000 Bunny Hops – 2 (Bunny Hops are gay and my brother dared me to do them, which I did because I'm Rad to the power of Sick.) Flipouts – 28 Basically if you buy this bike you will become a member to every club that was ever invented, worldwide, because you will be awesome.
On day one the bids reached $55, double what had been paid for the bike. Dozens of enquiries came in. "How long are the skids that this bike can do?" asked one bidder. "The skids odometer shows 128,992 metres," Ben replied, "but once I did a skid that went for two weeks."
On day two there were numerous blog posts with titles like 'one of the best eBay ads I've ever seen'.
By day three the ad's copy had made its way into the Australian vernacular. "This apple fritter is rad to the power of sick!" tweeted a twitterer midway through his snack. "JP O'Brien once did a bmx skid that went for two weeks," boasted JP O'Brien on Facebook.
The bike finally sold for $134.50 – nearly five times the previous sale value of the product – demonstrating the value of creativity, at least to selling BMX bikes on eBay.
Much has been said about the need for creativity in advertising. Perhaps the most lucid advice is Bill Bernbach's timeless observation that "if your advertising goes unnoticed, everything else is academic".
And let's be honest, quite a lot of advertising goes unnoticed. Consider your last 24 hours. You will have been exposed to countless ads. In 2007, Yankelovich research estimated that city dwellers were exposed to over 3,000 commercial messages a day. How many can you recall right now? One percent? That's 30. Go on, have a try. Harvard University research shows that, of the thousands of ads that marketers pay for us to be exposed to each day, we're oblivious to all but 76. And it isn't that we actively choose not to engage with the rest – rather our subconscious filters them out so effectively that we're completely unaware of them. Then, of the 76 ads that make it through, just 12 make any sort of impression on us. And finally, of those 12, it's unusual for us to be able to recall more than two of them the next day.
American businessman John Wanamaker famously said, "I know that half of my advertising dollars are wasted... I just don't know which half." If Harvard and yankelovich are right, we're wasting somewhat more than half our advertising dollars.
So why does so much advertising go unnoticed?
"Nobody reads advertising," said Howard Gossage, 1950s San Francisco adman. "People read what interests them, and sometimes it's an ad."
The classic case for creativity is that it's something of a Trojan horse. It takes a marketing message and wraps it up in an idea interesting enough to avoid going unnoticed. Interesting enough to stand out among a barrage of commercial messages too dense for any normal person to even begin to negotiate.
"This is a really nice idea," a senior client said to me recently. "I like it a lot. But it's getting in the way of the product message. We just need to clearly communicate that message."
It's easy to succumb to the belief that when consumers are distracted from what they're doing by an ad, they're in a state of 'paying attention'. That as long as we communicate a message clearly to them, they'll listen, learn, and buy.
Even the most conventional wisdom suggests this isn't the case. Yet as logical as the arguments for creativity are, scepticism is rife.
In 1995, academics published in the Journal of Advertising Research noted that "within the advertising industry, there seems to be a never-ending struggle between those who create the advertising ('creatives') and those advertising managers who insist that it be 'effective'."
Their observation reflects a belief from some corners of our industry that creativity and effectiveness are two separate and unrelated outcomes. It's a belief held emphatically by some. In 2006 the marketing head of a major German FMCG company told McKinsey & Company that "creativity is irrelevant at best. Often, it is downright harmful to advertising success."
The sceptical opinion is that creativity is a sort of irresponsible folly that advertising creatives attempt to get past unwitting clients in order to win awards. That creativity has little if anything to do with making advertising more effective. And that agencies that pursue highly creative ideas are quite knowingly sabotaging their clients' chances of success.
It's true that creative people are highly motivated by their own passion for creativity and the creative awards system that recognises their level of achievement among their peers. But is that really evidence in itself that they're working at cross-purposes to effectiveness?
For both creative people and their agencies, creative awards have a motivational capacity. They guide, often to a large extent, the kind of work agencies encourage their clients to produce. Those clients often harbour scepticism and regard creativity as a distraction from selling. And it's perfectly reasonable to expect clients to require us to address that scepticism, to expect us to let creativity be such a driver only if we can prove that it's not a distraction from selling.
If indeed more creative advertising is less effective, then the case rests. Our industry has engineered itself to work hopelessly toward two mutually exclusive outcomes, and we need to rethink the way we're incentivised.
But if more creative advertising is more effective, then the creative awards system is, in a way, a beneficial incentive scheme – one that cunningly uses fame and peer caché as a way to motivate agencies to produce more effective work for their clients.
Anecdotally, creative advertising does appear to punch above its weight.
According to the UK's Institute of Practitioners in Advertising, approximately one in every 7,000 campaigns is creative enough to win a creative award. In other words, barely any advertising is highly creative.
Statistically speaking this means that effectiveness awards, which usually have in the vicinity of a few dozen awarded campaigns, should have either zero, or at very best one, creatively-awarded campaign among their ranks.
In fact, if you look at your local Effies show you'll find that usually around a fifth of the winners also received creative awards. Look at the remainder and you'll tend to find that most of those campaigns, while not being creative award material, are more creative than the average campaign you see on television. That's a massive over-representation of creative campaigns at effectiveness award shows, suggesting that more creative advertising does indeed work harder.
Of course, that's a very unscientific observation.
And that's precisely the problem with the debate around creativity in advertising. It's based entirely on anecdotal evidence, piles of which exist on both sides of the debate.
Creative cynics will point to examples of creatively-awarded campaigns that haven't produced a business result, and to equally numerous examples of megabrands being built on what you'd consider uncreative marketing.
Those for creativity will use contrasting examples of creative award winners that have won major effectiveness accolades and point to highly creative challenger brands as evidence of the business potential of an original and colourful approach. Both sides seem to have a point. What's been lacking, however, is a conclusion. As passionate as both sides are in their rhetoric, and as convinced as they are by their own small sets of personal experience and anecdotal examples, neither has been capable of showing whether or not more creative advertising is, statistically speaking, more effective. We typically net out at a circular game of conjecture. Our industry agrees to disagree. And we forge ahead in slightly different directions.
"So many creatives tell me, 'I wish we could prove that great ads actually made a difference'," says Tess Alps, CEO of Thinkbox, the UK's marketing body for commercial broadcasters. "Creative awards are often derided by advertisers, who say 'oh it's just creative people awarding themselves at stupid self-indulgent ceremonies, it's got nothing to do with business'. Could we actually look at whether that was true or not? Is there a correlation between the sort of ads that gain awards and high levels of effectiveness?"7 Alps was introducing the findings of a major study of creativity that we'll look at later, but the question that she's asked is the very one this book hopes to answer.
If we're after more effective advertising, should we pursue a more creative approach, or a more conservative one?
And can we answer that question with something sounder than isolated examples and conjecture? Can we compare, with significant data sets and academic methodologies, the more creative agencies and campaigns with the less creative ones, and measure the effectiveness of those two groups?
Can we determine, once and for all, whether it is better for advertisers to employ a more creative agency and encourage a more creative approach?
Is more creative advertising more effective advertising?
Let's find out.
2. The case for creative agencies
"Our objective is effectiveness. Our strategy is creativity."
- Bartle Bogle Hegarty
In 2006 Advertising Age marveled at the $37 million they estimated Madison Avenue agencies would spend that year entering creative award programmes. "A number that looks like vanity gone wild," they said, "given that the pencils and lions are often denigrated as little more than ego-inflating devices for the creatives that crave them."
The report went on to discover that the USA's six most creatively awarded agency networks – BBDO, DDB, TBWA\, Ogilvy, Wieden+Kennedy and Saatchi & Saatchi – were also the fastest-growing, suggesting that creative awards might just be as attractive to clients as they are to creative people.
But despite that ostensible evidence, it's a suggestion that tends to be rejected. Judy Neer, president of Pile & Co (a consultancy that manages client/agency relationships) told Ad Age that "our clients typically never care about award shows". Dick Roth, founder of similar company Roth Associates, agreed. "In making a new agency selection it is not a key criteria, at all," he said. "Does winning awards influence new business decisions? I think not."
Across the Atlantic, Martin Jones of UK relationship consultancy AAR told Campaign an illuminating story. "I was once asked to look at the customer journey that a new-business prospect might make when visiting a new agency," he said. "'What do clients think about putting creative awards up in reception?' was the first question. Unfortunately, the agency chief was expecting a definitive answer. My response had to take into account the way in which clients post-rationalise their thoughts: If they've had a good meeting and like the people, they will think you care about your product. If they've had a poor meeting, they will simply see your display of creative awards as being a focus on art rather than commerce."
It's an insightful commentary on human nature, but also brings to light the issue that we are without general agreement on whether there is any correlation between creative awards and effectiveness, leaving clients' views of creative awards to be based solely on their feelings about the people who've won them.
That we choose to weigh creativity and effectiveness in separate baskets is a quirk that often niggles even creative people.
"Everything that's wrong with the advertising business can be encapsulated by the fact that we have separate awards shows for creativity and effectiveness," said Deutsch L.A. Chief Creative Officer Eric Hirshberg to Creativity in 2008. "It's hard to imagine what the analogous award shows would be in other creative industries. It would be like the journalism industry giving out one award for prose, and another for accuracy."
And yet as agreeable as Eric's words are, in one sense at least we are fortunate to have evolved in such a peculiar way. The oddity of separate measurement systems for creativity and effectiveness has afforded us the ability to learn whether there's truly a relationship between them.
By 2008 data from creative and effectiveness award programmes had become not only comprehensive but widely available. The Gunn report provided a list of the world's most creative agencies according to their performances at creative award shows. And the results of effectiveness shows such as the UK's IPA Effectiveness Awards and the USA's Effies were online for all to see. Nobody had compared the data sets at that point, but it didn't take more than a few quiet January mornings to punch them into a spreadsheet and see what happened.
The 2007 Gunn report Top 50 featured exactly ten UK and ten USA agencies, which I used to build a set of 'most creative agencies' to compare against a set of 'less creative' agencies. The most creative set included perennial creative favourites like BBH and AMV BBDO in the UK, and Wieden+Kennedy and TBWA\ in the USA. The less creative set comprised the most successful agencies that hadn't made it into the 2007 Gunn report – ten from the UK including McCann Erickson and VCCP, and ten from the USA including JWT and Ogilvy & Mather.
I then gathered together the effectiveness award performance of each agency. To build a picture of consistent effectiveness, as opposed to simply having had one good year, I totalled their performances from the most recent four effectiveness award shows.
What that analysis revealed was that the most creative agencies had won an average of 11.2 effectiveness awards over that period, whereas the less creative shops had won an average of 8.2. There wasn't a lot in it, really, and although the most creative shops seemed more effective on average, there were frequent anomalies such as the less creative JWT USA with 24 effectiveness awards, eclipsing the highly creative Goodby, Silverstein & Partners with just 11.
However, the fact of the matter is that agencies come in all shapes and sizes, and you'd expect that large agencies win more creative awards and more effectiveness awards simply because across a year they have more chances to produce award winning work.
So to get a true measure of effectiveness, I really needed to take agency size into account. After all, a huge agency winning 11 Effies is a very different thing from an agency a tenth of their size winning eight. Fortuitously, the billings information for all the agencies involved was also publicly available, and once I punched that data into my spreadsheet I found a much clearer picture.
The most creative agencies were on average 20% smaller than the less creative ones. Which meant that, per US$100 million billed, the most creative agencies had won 4.3 effectiveness awards, against the less creative agencies' 2.5.
The most creative agencies looked to be over 70% more efficient at creating highly effective work. And although upon crude analysis JWT USA had appeared to be a more effective agency than Goodby, Silverstein & Partners, a second look showed them to be over four times Goodby's size. JWT's resulting effectiveness was 5.4 Effies per US$100 million billed. Goodby's were twice as effective at 10.8.
The analysis provided a little solace for those working in highly creative agencies, and went some way toward disproving the theory that agencies that dominate creative awards do so at the cost of their clients' business success. In fact, it seemed to be quite the opposite.
Three years later the world had moved on. Many of the agencies in my original 'most creative' list had fallen from the Gunn report's Top 50. And, conversely, agencies that had once lacked creative reputations were now the darlings of Cannes.
On top of that, looking back I could see flaws in my analysis. I had taken winners out of just one Gunn report, as opposed to the agencies that had consistently, over time, maintained high levels of creativity. Similarly, my billings figures were from just one year. My 'less creative' list was a gut-feel group rather than having had any real selection criteria. And I'd included agencies that had won no effectiveness awards, and who may well have had an internal policy to abstain from entering those awards.
I was curious to see what would happen in 2011 if I looked at a much deeper and more current set of data. So again I took advantage of a few quiet January mornings.
This time I decided to look at all the data from a five-year period: 2006-2010. I'd add up all Gunn report points, all effectiveness awards, and all billings for those five years.
For my list of 'most creative' agencies, I wanted only the consistently creative shops, rather than agencies that had made it into the Gunn report's Top 50 off one lucky year. So I made a list of those agencies that had been included in the Gunn report's Top 50 at least twice between 2006 and 2010.
Then, to create a comparison 'less creative' group, I took the agencies that had the largest billings 2006-2010, according to Advertising Age and Campaign magazine reports, and who either hadn't made it into the Gunn report Top 50, or had featured only once.
Some agencies choose not to enter effectiveness awards, and so to include them would confuse the data, as there's no way of telling how effective they would have been had they entered. So I included only agencies that had won at least one effectiveness award across the period – proof that they didn't have a policy against entering.
That left me with a group of 12 USA and six UK 'most creative' agencies, and a comparison group of 12 USA and six UK 'less creative' agencies:
Most Creative Agencies:
Arnold (USA)
BBDO (USA)
BBH (USA)
Crispin Porter + Bogusky (USA)
DDB (USA)
Goodby Silverstein & Partners (USA)
Grupo Gallegos (USA)
Leo Burnett (USA)
McCann Erickson (USA)
Saatchi & Saatchi (USA)
TBWA\ (USA)
Wieden+Kennedy (USA)
AMV BBDO (UK)
BBH (UK)
DDB (UK)
Fallon (UK)
Leo Burnett (UK)
Saatchi & Saatchi (UK)
Less Creative Agencies:
Campbell-Ewald (USA)
Deutsch (USA)
Doner (USA)
DraftFCB (USA)
Euro rSCG (USA)
Grey (USA)
Hill Holliday (USA)
JWT (USA)
Ogilvy Advertising (USA)
Publicis (USA)
Richards Group (USA)
Y&R (USA)
JWT (UK)
M&C Saatchi (UK)
McCann Erickson (UK)
Ogilvy Advertising (UK)
Publicis (UK)
Rainey Kelly Campbell Roalfe/Y&R (UK)
Next, I tallied the effectiveness award wins from 2006- 2010 for each agency. The USA tallies came from the USA's Effie Awards and the UK tallies came from the UK's IPA Effectiveness Awards.
And a picture began to emerge.
The USA's most creative agencies averaged 13.3 Effies over the five-year period. The USA's less creative agencies averaged 8.2. The UK's most creative agencies averaged 4.7 IPA Effectiveness Awards over the five years (IPA awards being given out much more sparingly than Effies). The UK's less creative agencies averaged 4.0.
Overall, the most creative agencies had won 1.5 times as many effectiveness awards.
To bring more colour to the picture, I'd collected some extra data that I'd forgone in 2008. I'd noted the quality of the effectiveness awards – i.e. whether they were a Bronze, Silver, Gold, or 'Grand Effie' or 'IPA Grand Prix' – and then assigned a points system to those awards to show not only how many effectiveness awards an agency had won, but also the overall quality of those wins, giving each agency an 'effective- ness points' total for the period. A Bronze earned one point, a Silver two points, a Gold three points and a Grand four. This gave me a way to recognise the agencies that were truly the most effective.
With that data factored in, the most creative agencies proved even more effective – with an average of 1.7 times as many effectiveness points as their less creative counterparts.
Finally, I added in the billings information. Totaling revenue for the 2005-2009 financial years (the years when the work that was later awarded would have run), I found the most creative agencies to have been on average 10% smaller than the less creative ones.
By dividing the revenue by the number of effectiveness awards, I could calculate the true measure of an agency's effectiveness – how efficient they'd been at achieving effectiveness – measured by how many effectiveness awards, and effectiveness points, they'd won per $1 billion billed.
What the data show is that the USA's most creative agencies won an average of 19.3 Effies, and 39.1 effectiveness points, per $1 billion billed. Their less creative fellow Americans won just 7.0 Effies and 13.5 effectiveness points.
The UK's most creative agencies won an average of 2.7 IPA Effectiveness Awards, and 5.6 effectiveness points, per $1 billion billed. The less creative UK shops won just 2.1 IPA awards and 3.7 points.
What this revealed was that in terms of true overall effectiveness, the most creative shops were over two and a half times more effective. They'd won 2.6 times as many effectiveness awards and 2.7 times as many effectiveness points.
Creative ambition raises eyebrows not because the business world is against creativity per se, but rather because of the nervousness they feel that agencies will prioritise creativity over effectiveness. But is it really ever a case of prioritising one over the other?
BBH have concocted perhaps the most lucid explanation of the relationship between the two.
"Our objective is effectiveness," they say. "Our strategy is creativity."
At a guess I'd say their mantra resonates with creatively ambitious agencies everywhere. Rather than a case of one or the other being most important, creativity is simply the strategy to achieve effectiveness.
The numbers suggest it's working – which is unsurprising given business history has shown that the companies that truly live and breathe their strategies are the ones that most often achieve their objectives.
There is clearly a lot more to choosing an agency than simply checking how many awards they've won. In our business relationships are everything, and even the most effective agency is prone to producing poor results under the burden of an unhappy client partnership.
And of course, even in the more conclusive 2006-2010 study, there still exists a small handful of examples of extremely effective agencies that have gone without at creative award shows.
However, what these findings suggest is that, by and large, if an agency does well at creative award shows, it'll also be doing well in terms of effectiveness; that there is a much stronger correlation between high creativity and high effectiveness than there is between lower creativity and high effectiveness; and that if you see a ridiculous surfeit of pencils and lions in the reception area of an agency you're visiting, it's probably evidence of something more than just creativity.
In following chapters, The Case for Creativity proves the greater effectiveness of more creative advertising, uncovers how creativity drives effectiveness, explores how and why creativity is becoming more effective over time, and shows why the most creative companies are also the most commercially successful.
These findings are the result of 15 major studies from the past two decades, carried out across the world by university academics, industry researchers, the IPA and McKinsey & Company.
For more information or to find out how to buy the book, see thecaseforcreativity.com
James Hurman is Planning Director at Colenso BBDO, Auckland, recognised by The Directory Big Won rankings one of the most creative agencies in the world.
James was selected to be juror for the inaugural Cannes Lions Creative Effectiveness Awards and is Chairman of the 2011 and 2012 New Zealand Effies. In between everything he also teaches strategic thinking at AUT University.
Submit Your Work
Send us your work for the next issue of Directory using our submissions form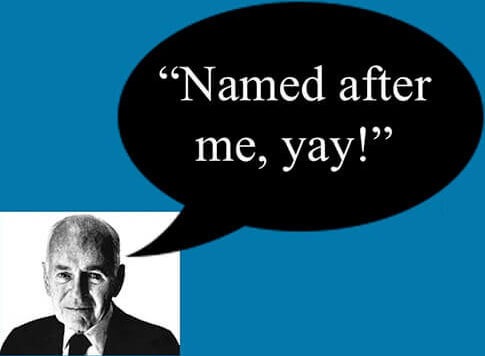 The Caples Awards 2021See the results →
SUBSCRIPTION DEALS
We have subscription packages for freelancers, for small teams and for large groups.
Related Articles