Broadcast, Press & Inserts
6 ways to improve your chances of winning awards
Issue 13 | December 2009
Alastair Ray
Every awards organiser has a dark secret. I know. I used to be one. It's that 90% of the entries never stand a chance and not just because the very best will blow them out of the water – although that's true as well.
Too many entries are entered in the wrong category, not suitable for a particular award or even impossible to understand.
However, we all should be thankful for that 90% because they are the ones who pay for the glamorous awards ceremonies, the famous compère, the entertainment and the champagne that we all enjoy so much.
Imagine the financial impact on Cannes if instead of getting 22,000 plus entries, a lot of which are of questionable quality, they only got 2,200 really, really excellent ones.
The bottom line is that awards organisers don't care that a large proportion of the entrants are wasting their time as long as those that are shortlisted are really good. No one sees the rejects.
However, it is possible to move a campaign out of the zone of rejection and into potential glory. While I would never argue that the winners didn't deserve to pick up the big prizes, I think it's fair to say that some campaigns don't do as well as they should.
So what can you do to make sure that your entry fee doesn't fund someone else's good time?
Run your own awards ceremony – judges will see tens of entries in a single day. Try reading all your agency's papers in one go. See which really stand out. If none of them inspire you then they won't inspire your peers. If you are entering work into an international award ceremony ask a colleague in another country to do the same.
Concentrate your efforts – awards are an art rather than a science but you should have a good idea of which campaigns really standout. If you have to enter something to impress a client be very clear about why you are doing it.
Enter time and again – if you truly believe your work deserves an award, enter it as often as you can afford to. Create targeted entries for all relevant categories in each ceremony. Juries are usually split up – at least for the shortlisting stage – so entering more categories ensures that more judges see your work. The mantra of "fewer campaigns, entered multiple times" might not save you money but it's more likely to bring success.
Take advice – awards organisers want you to enter. If you don't they won't get a bonus. They will be more than happy to advice on categories and most will give you a little more time to get your boards, reels and documents together if you need it.
Enter the right awards – not all work is suitable for every award. Most global ad ceremonies are looking for a big idea, a few innovations and some decent results. Work that delivers strong value for the client by doing everything well but perhaps lacks a little in the innovation department is better entered into Effie or IPA-type awards. If what you have done is a little technical and you need to know a little about mobile or radio, for example, to understand how smart it was then perhaps channel-specific awards are more relevant.
Benchmark your success – agencies and clients benchmark almost everything apart from their investment in awards. Perhaps they are scared of discovering just how much they are spending. While you can't control the quality of other agencies' work, good work that's well written up should get shortlisted. Plotting total investment against number of shortlists achieved will give you the most accurate metric.
Awards are about celebrating the very best work regardless of where it comes from. Seeing ideas and strategies from all over the world is inspiring and helps improve one's own thinking. However, it can also make people insecure if their country doesn't do well.
If there's one piece of advice I'd give to UK agencies, it's that they need to make it simpler. All too often, one encounters jargon (the same words can have different meanings in other markets) and over emphasis on the technical aspects of the challenge (which may not be a challenge in other markets).
At the heart of a great award entry is a fascinating story, simply told.
Alastair Ray is a consultant who helps agencies celebrate their best work and smartest thinking. He was director for the Festival of Media Awards and launch editor of Cream magazine. His clients have won awards at Cannes, Euro-Effies, Campaign Media Awards, Media Week Awards and the M&M Awards.
Caption to image of Cannes Lion:
Want one of these?
NEW SUBSCRIPTION PACKAGE
Get the magazine + five passwords to the archive and now + the mag in PDF form to share.
One sub, many beneficiaries!
Submit Your Work
Send us your work for the next issue of Directory using our submissions form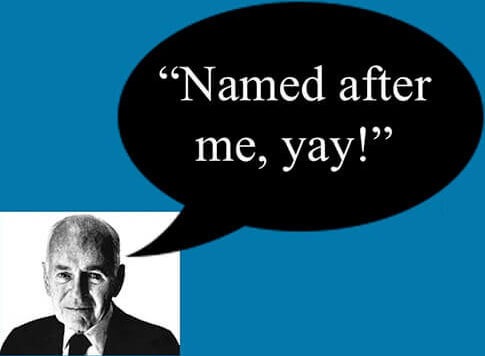 The Caples Awards 2021See the results →
Related Articles