Integrated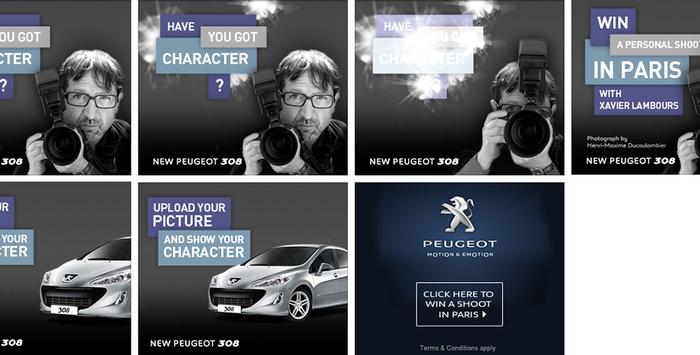 Show Your Character
Issue 21 | December 2011
Background
The Peugeot 308 was relaunched under the umbrella strategy of "Show Character".
It was positioned as a car for unique, vibrant people, who weren't afraid to let their individuality show in the things they do.
Tying in with this thought, the role for the digital campaign was to encourage participants to show the world their character, and to consider how it can best be expressed.
This article is for Directory subscribers only
Login