Outdoor & Events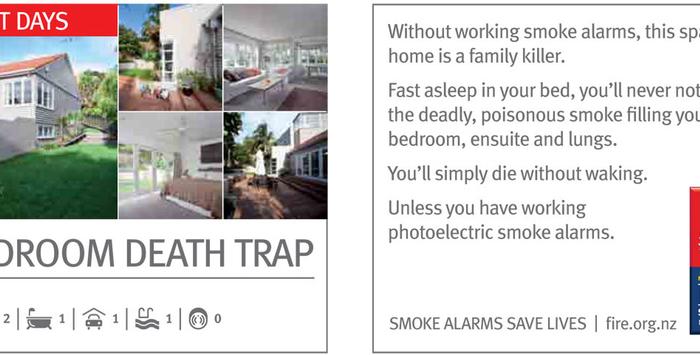 Death Trap
Issue 17 | December 2010
Background
New Zealander's believe that house fires are 'rare', and will not happen to 'them'.
The majority claim to have working smoke alarms but, in fact, many aren't working – due to flat batteries or having been disabled.
Those who do concede a fire is possible believe they will have ample time to get out, or they will be rescued.
In truth, 93% of all fire fatalities occur in homes without working smoke alarms.
The intention of the campaign was to make property owners aware of the dire consequences of not having a working fire alarm.
This article is for Directory subscribers only
Login
Submit Your Work
Send us your work for the next issue of Directory using our submissions form
Related Articles