Editorial
Resurrecting the School of Communication Arts
Issue 15 | June 2010
Negotiations with market traders followed a universal pattern wherever we went. Yes, we were able to chip the price down marginally, but only because traders tended to inflate their prices when they saw a holidaymaker with fistfuls of dollars. One particular bout of bartering was so laboured that the trader proposed that we should pause for a cup of tea.
The trader asked about our work in London. My wife is a psychologist and lectures at several universities. I am about to re-open the School of Communication Arts. When we explained our curriculum vitae to the trader, he lowered his voice to a hush and grabbed our hands. As teachers we could buy anything we wanted from his shop at cost. He wouldn't want to profit from a couple of teachers.
India has a contentious caste system that has many flaws, but they revere teachers as the most important members of their society.
I was very fortunate to win a scholarship to John Gillard's School of Communication Arts in the early 1990s. There were forty students at the school, taught by a network of over 120 teachers. Most of the teachers worked in advertising or design agencies and donated a couple of days a year to help out at the school. I vividly remember how Graham Fink, David Abbott, John Hegarty, Dave Trott and countless others inspired me.
I left the school and had a short stint in advertising before embarking on a very rewarding career, creating technology solutions. The year after I left the school, John was forced into retirement through poor health. Parkinson's Disease robbed the advertising industry of the consummate teacher. The school closed in the mid-1990s, and many would say that the quality of creative education in the UK has never been the same since.
Three years ago I decided that the school needed to be reopened and that I should do something about it. One of John's greatest disappointments was that he was unable to give more scholarships. In my year there were just two scholarship students. Everyone else paid the equivalent of over £12,000 in today's money, which meant that it was only affordable to the sons and daughters of the well heeled.
When the school reopens this September, fifteen out of a cohort of fifty will benefit from a full scholarship. This is made possible through an innovative business model whereby advertising agencies are rewarded their support. Agencies can support the school financially by becoming Heroes or Legends.
Heroes give the school £5,000 a year. After five years, they receive 1% of the school's investment fund (more about the investment fund in a moment). We want 50 Heroes. Legends give the school £20,000 a year and receive 5% of the fund after five years. We want two Legends. If we are successful, we will collect £290,000 of sponsorship each year and we will share 60% of the investment fund with advertising agencies.
The school provides three pathways for its students; copywriter, art director and ideapreneur. That word, ideapreneur, doesn't exist in any dictionary. Yet. But you already know what it means. You probably know a few ideapreneurs. You may be one.
Halfway through the course, all students are invited to pitch their start-up ideas to the school's investment committee. Ten of the students will each win seed funding to develop their businesses. They will then spend the rest of their time at the school preparing their fledgling company for market by following the ideapreneur curriculum, developing a business plan, finding their first customers, filing IP protection, developing an exit strategy,and so on. The final unit of the ideapreneur pathway involves those students presenting their companies' business plans to an audience of professional investors.
Industry professionals have written the curriculum for all three pathways online, using wiki tools. Nearly 200 advertising and technology practitioners have contributed over 6,000 edits to the curriculum, setting records for the involvement of industry in the development of a new qualification.
Just as it was in John's school, we want our cohort to be inspired by the best creative practitioners. Our target is to welcome six industry professionals to the school every day. We call these people mentors.
If you are able to spare one day a year (or more) and like the idea of becoming a mentor, please sign-up at www.SchoolCommunicationArts.com. In doing so, you will inspire a new generation of creative talent and you will be rewarded with discounts all across India.
Marc Lewis
Marc was expelled from school in 1989 at the age of sixteen, a few weeks before he was due to sit his exams. It would not be an understatement to claim that he was expected to come to nothing. But then Marc won a competition in The Guardian newspaper that offered a scholarship at the world's most prestigious advertising school where he was educated in the ways of creativity by John Gillard, a legendary educator from the advertising industry. Marc was then sent to South Africa by an advertising agency but turned his back on advertising to open South Africa's first comedy club, which quickly became a chain.
On returning to London, Marc started an Internet company. It was bought for just under £20 million in 2000. Marc then turned to the mobile revolution and is the only entrepreneur to have been awarded two international Red Herring 100 awards for two different companies in the same year.
His companies have won numerous international awards for innovation.
Marc is the Dean of The School of Communication Arts, which will reopen in September, developing another generation of creative thinkers possessing the commercial nous to survive and succeed in the competitive world of marketing.
Submit Your Work
Send us your work for the next issue of Directory using our submissions form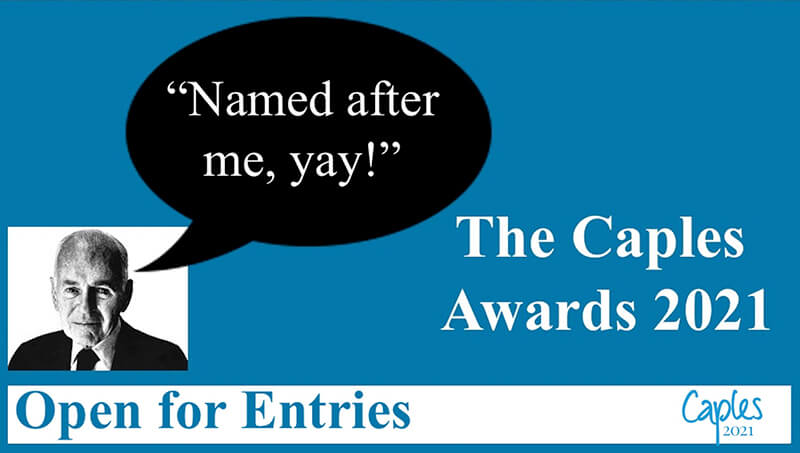 SUBSCRIPTION DEALS
We have subscription packages for freelancers, for small teams and for large groups.
Related Articles